I look out of the window and all I see is green. The endless rainfall of the past weeks and the last few days of warmer, sunny weather have resulted in a sudden explosion of growth that threatens to bypass spring altogether and fast forward straight to summer. Racing growth everywhere. Everywhere, that is, apart from in the vegetable garden.
By this time of year I would usually expect to have planted out almost all of the tender veg – courgettes, pumpkins, sweetcorn, and bush beans – and would hope to be eating the very first broad beans, lettuces and beetroot. This spring has been so cold that my first sowings of carrots took a month to germinate. So tardy that it was only when remaking the seed drill last weekend to resow that I discovered they were just starting to emerge from their seed cases. Kohl rabi that I started in plugs in the polytunnel and planted out in March have only just started to swell and the first peas, sown in the third week of April, are only now sending out their first climbing tendrils. So, although we were able to extend the harvest season with the polytunnel this year, there has still been a yawning hungry gap that will take a few more weeks to fill.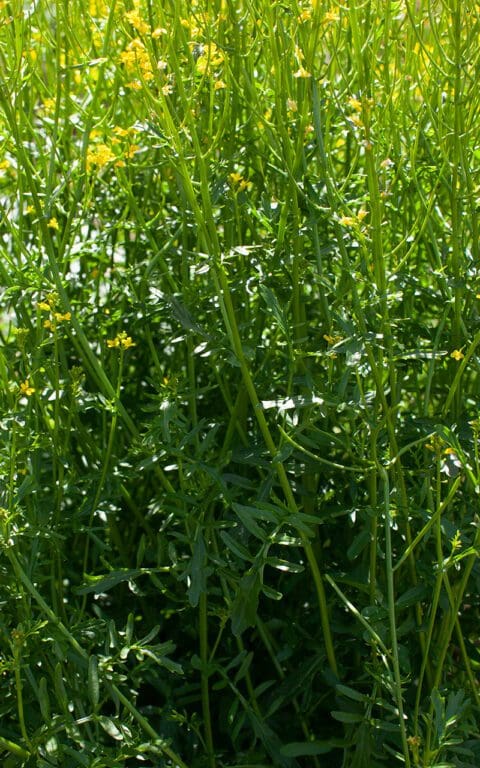 And so my eye has started wandering. I have been sizing up the broad bean tops and the kohl rabi and beet greens. The Swiss chard (which has to be the easiest, most reliable and productive green vegetable anyone can grow) has appeared in every guise imaginable – raw in a chopped salad, creamed with stewed shallots, pureed and added to ricotta for a green sformata and the stalks braised with saffron to waste not a thing. The land cress has gone to flower, but still has enough leaves to make it worth keeping and the fat hen seedlings that were missed and have matured in the polytunnel, transform from weeds into food with a simple change of perspective. As the plants of the woods and hedgerows have been burgeoning, seemingly less affected by the chill, damp weather I have been throwing garlic mustard and wild garlic into anything and everything and adding dandelion leaves, cow parsley and cleavers to salads.
Foraged wild greens would once have been a mainstay of the British kitchen at this time of year as we bridged the hungry gap without the benefit of greenhouse or polytunnel, but now they are only seen on the menus of upmarket restaurants. In Greece they are still firmly on the menus of anywhere you choose to eat and are easily found on market stalls in city and island villages the length of the country. Horta, as they are called, can comprise any foraged greens including nettle, dandelion, purslane, wild chervil, wild sorrel, sow thistle, shepherd's purse, chicory and other wild greens that do not grow here. Most often these are served simply boiled and dressed with olive oil and lemon juice, but a favourite way to eat them is in a pie laden with fresh herbs, bought still warm from the village bakery and eaten straight from the oil-stained paper bag.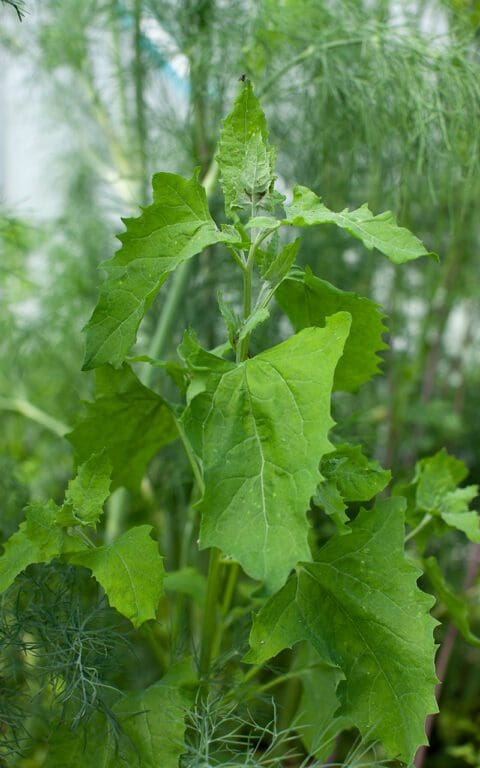 Foraging for greens doesn't take nearly as long as you might think. The bagful I picked for this recipe took about thirty minutes, and it is an agreeable way to pass some time, providing an opportunity to slow down and look closely at plants that normally get a cursory glance or scowl. Both nettles and wild garlic are at the very end of their season now, so don't pick the tops of nettles if they have started showing their flowers and choose the youngest, smallest garlic leaves. The older ones will be bitter.
When foraging for any wild plants remember to only take a little from each plant, do not gather from roadsides or anywhere that dogs have access and take a good wild plant identification guide. If wild greens are hard to come by they can be bulked out with chard, kale, chicory or beet tops. It can also be made with shop bought filo pastry and, divided evenly, makes 6 turnovers with a reduced cooking time of 20 to 25 minutes.
Today, eating a warm slice for lunch with a fresh chard salad in the long-awaited sunshine, we could almost feel the heat and smell the salt spray of Greece. Soon, we said, soon.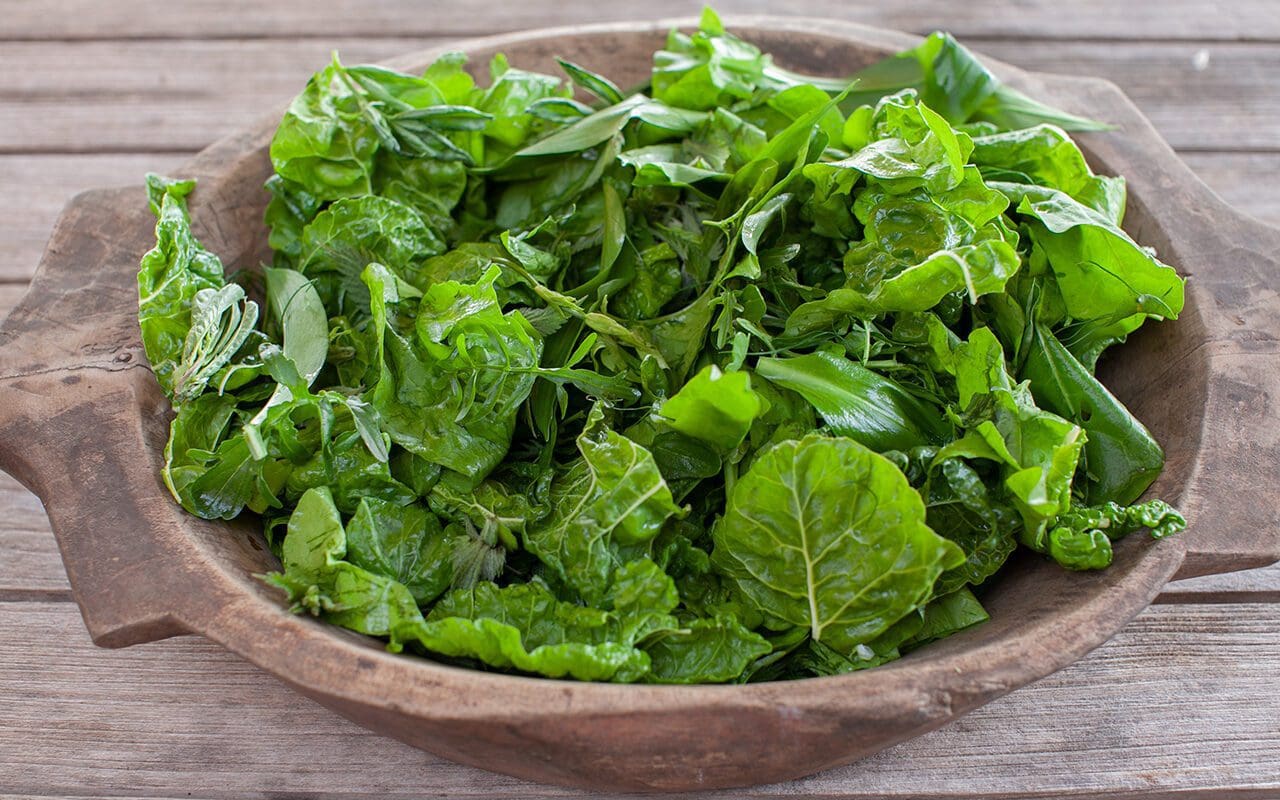 INGREDIENTS
Pastry
350g plain flour
175g unsalted butter, cold from the fridge and cubed
1 whole egg, beaten
Salt
A little cold milk
Filling
400g mixed foraged and cultivated greens – nettle tops, sorrel, dandelion, garlic mustard, wild garlic, fat hen, orache, wild chervil, wild hop shoots, broad bean tops, pea shoots, chicory, beet greens, chard, land cress, rocket
100g mixed fresh soft herbs – dill, parsley, chervil, mint, fennel, tarragon, coriander
180g shallots, leeks or spring onions, finely sliced
2 fat cloves of garlic, finely chopped
200g feta cheese
2 eggs, beaten
Olive oil
Freshly grated nutmeg
A little milk
Serves 8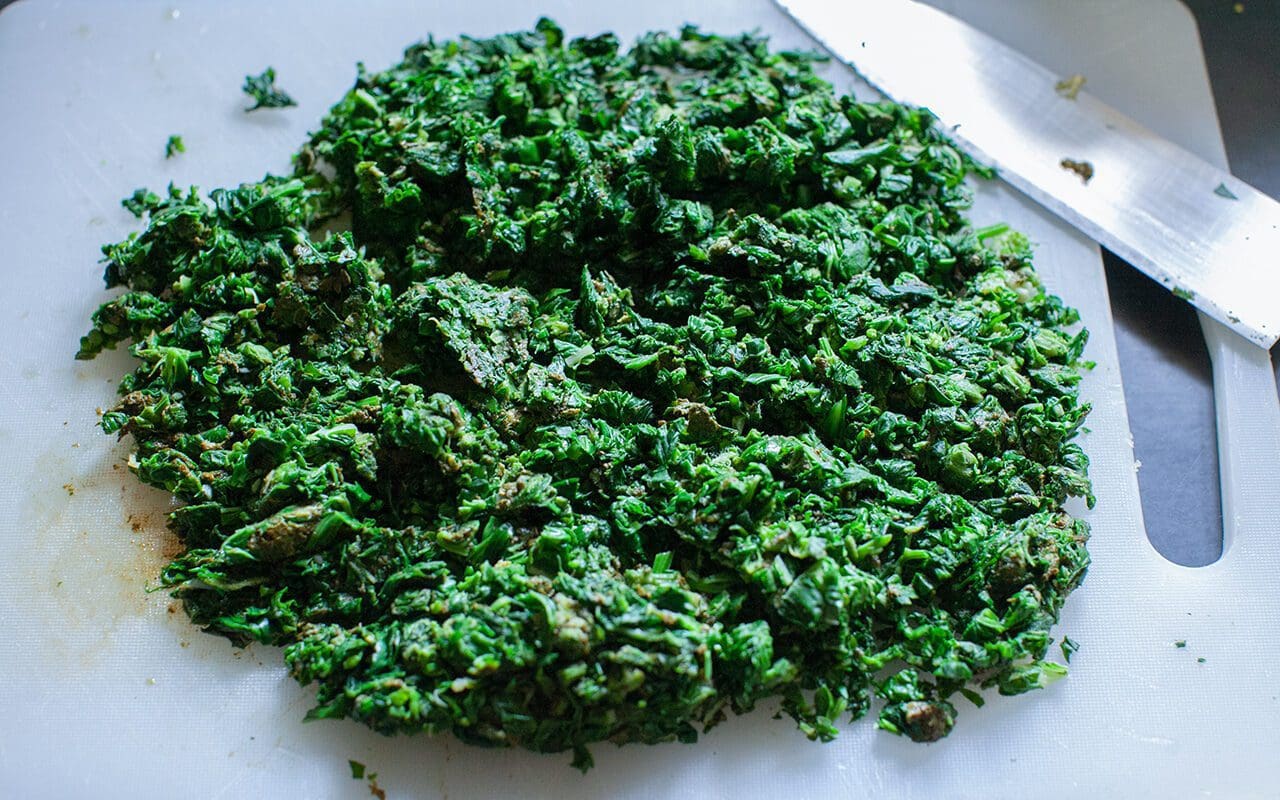 METHOD
Set oven to 180°C.
To make the pastry put the flour, butter and a good pinch of salt into a food processor. Process until the mixture resembles fine breadcrumbs. With the processor running, slowly add the beaten egg and enough milk to bring the dough together. Turn off the machine, tip the dough and any remaining loose mixture onto a worktop and quickly bring it together, kneading lightly, into a ball. Wrap in greaseproof paper and refrigerate for 30 minutes to an hour.
Heat a little olive oil in a saucepan over a medium heat. Add the shallots and garlic and sweat with the lid on for 15 minutes until soft and translucent. Remove from the heat and allow to cool.
Bring a large pan of water to the boil. Blanch the greens for 1 minute, then drain and immediately refresh in cold water. Drain again and then squeeze out as much liquid as possible. Chop coarsely and put into a bowl. Chop the herbs fairly finely and add to the bowl. Add the cooled onions and garlic. Crumble the feta cheese into the bowl. Season with a little salt (the feta is salty), pepper and as much nutmeg as you like. Add the beaten eggs, reserving about a tablespoonful, then mix everything together thoroughly.
Divide the pastry into two almost equal halves. Roll out the larger half to line the bottom and sides of a 30 x 20cm rectangular metal tart tin or baking dish. Spoon in the filling and smooth out evenly ensuring that it is pressed into the corners.
Roll out the second piece of pastry to fit the top of the tart tin. Mix the reserved beaten egg with two tablespoons of milk and brush onto the edges of the pastry case. Lay the second piece of pastry on top and gently press the edges together with your fingers to seal. Trim off the excess pastry with a sharp knife.
Brush the remaining egg wash over the top of the pie. Make slashes in the top to let out steam. Put the pie onto a baking sheet and put into the oven for 30 to 40 minutes until golden brown and gently bubbling.
Serve warm.
Recipe & photographs: Huw Morgan
Published 29 May 2021