I was lucky enough to have an enlightened editor during my time writing for The Observer. I loved working with Allan Jenkins. He pushed hard when he needed to, but left you to enjoy the process once he'd set the scene and his expectations. He was good at making a creative environment in which you could flourish and he paired Howard Sooley and I on the gardening pages for the best part of ten years.
It was easy to have Howard as part of our lives during our time in the Peckham garden. He'd come down weekly on my Friday writing day, we'd talk over our subject matter over coffee and then he'd set off into the garden, whatever the weather and time of year. There was always talk about plants and life and our common ground. Chat that moved easily from one thing to the next and often revolved around things that matter. The recurring theme of authenticity and of being in the moment and of context. We talked about looking and in taking the time to do so through our respective disciplines.
Howard's work is so very good at getting to the essence of things. The nuance, the mood of a place or a time that might only last a few seconds. It was good to see the world though his eyes in his photography, to be shown the unexpected, the reframed and what you had become used to or indeed might have overlooked. We eventually made a book together about the Peckham Garden called 'Home Ground'.
So, it was a pleasure to have Howard here last week, in the last few of days of February. Here are some words by the man himself which explain something of his process and some of his imagery. As always so honest and heartfelt and to be treasured.
Thank you, Howard.
Dan Pearson | 3 March 2023
Howard Sooley | 2 March 2023
When I see a garden I don't see it as a place, it is a moment in time, a transient moment that will never repeat or remain the same. A meeting of people, place, intervention and time.
Though I have photographed many gardens, I don't think of myself as a garden photographer, more a photographer who is interested in gardens.
The first garden I photographed was Derek Jarman's Prospect Cottage in Dungeness. I had visited there to photograph Derek and somehow I never left.
Whilst gardening with Derek I would periodically pick up my camera to record a moment; red field poppies dancing in the breeze or Derek coat collar up, back to the cold wind, collecting driftwood from the beach in a late February gale.
The pictures became like a diary, a chance to hold and look again at some of those moments that felt precious at the time. Eventually they began to sit together, starting to tell a story of those days.
After Derek's Garden book was published, I was asked if I would photograph other gardens. I was happy to. The activity of gardening seems fundamental to me. The opportunity to explore gardens around the world seemed like a gift.
It has been a journey of learning how to photograph gardens as well as trying to explore what gardens actually are, and finding ways to tell their story.
My friendship with Dan and Huw began when Dan knocked on the door of Prospect Cottage probably in around 1995. A few months later I was asked to photograph their roof garden in Vauxhall and a few years after that I found myself working alongside him on his weekly column for The Observer, eventually making a book about the garden in Peckham.
I love returning to gardens, to look and look deeper, to look through first impressions and start to form a relationship with place.
For me photography is an exercise in learning to see, then an opportunity to tell a story. The more I explore this, the more I realise it isn't beautiful photography that tells a story, it is the understanding and the observation.
When I first started photographing gardens, Miranda Brooks (garden designer and gardens editor of American Vogue) gave me some advice 'not to try and photograph the garden, but to find a story within it, that you connect to, that is part of that day, then try to reveal that story'. It was such good advice and I have always held it with me.
Often garden photography leaves me feeling a bit short sold. The photographs seem to be more about the image than the subject, more about the expected, less about enquiry and revealing. That is why I often respond better to photographs by plants people or gardeners, because they understand what story they are trying tell, like Roy Lancaster's photographs of his travels in China or Gertrude Jekyll's photographs of her garden at Munstead Wood.
Then later, at some point I came across Stephen Shore's book of photographs of Monet's garden at Giverny, which was extraordinary in its simplicity of vision and the honesty of the story it tells. It seems a bit drab at first, but then when you set aside your expectations, you realise it is a beautiful document of a moment and a place.
It is late February and I am travelling to Bristol, to the opening of a friend's (Garry Fabian Miller) exhibition at the Arnolfini. I left a day early to spend time with Dan and Huw along the way, a time to catch up and talk, walk around their garden and along the stream that snakes beautifully through bottom of the valley.
It felt like an extraordinary moment of winter about to turn into spring. The spaces, colours and shapes of the garden open faced and reaching to the valley around it. These are the some of the pictures from that day.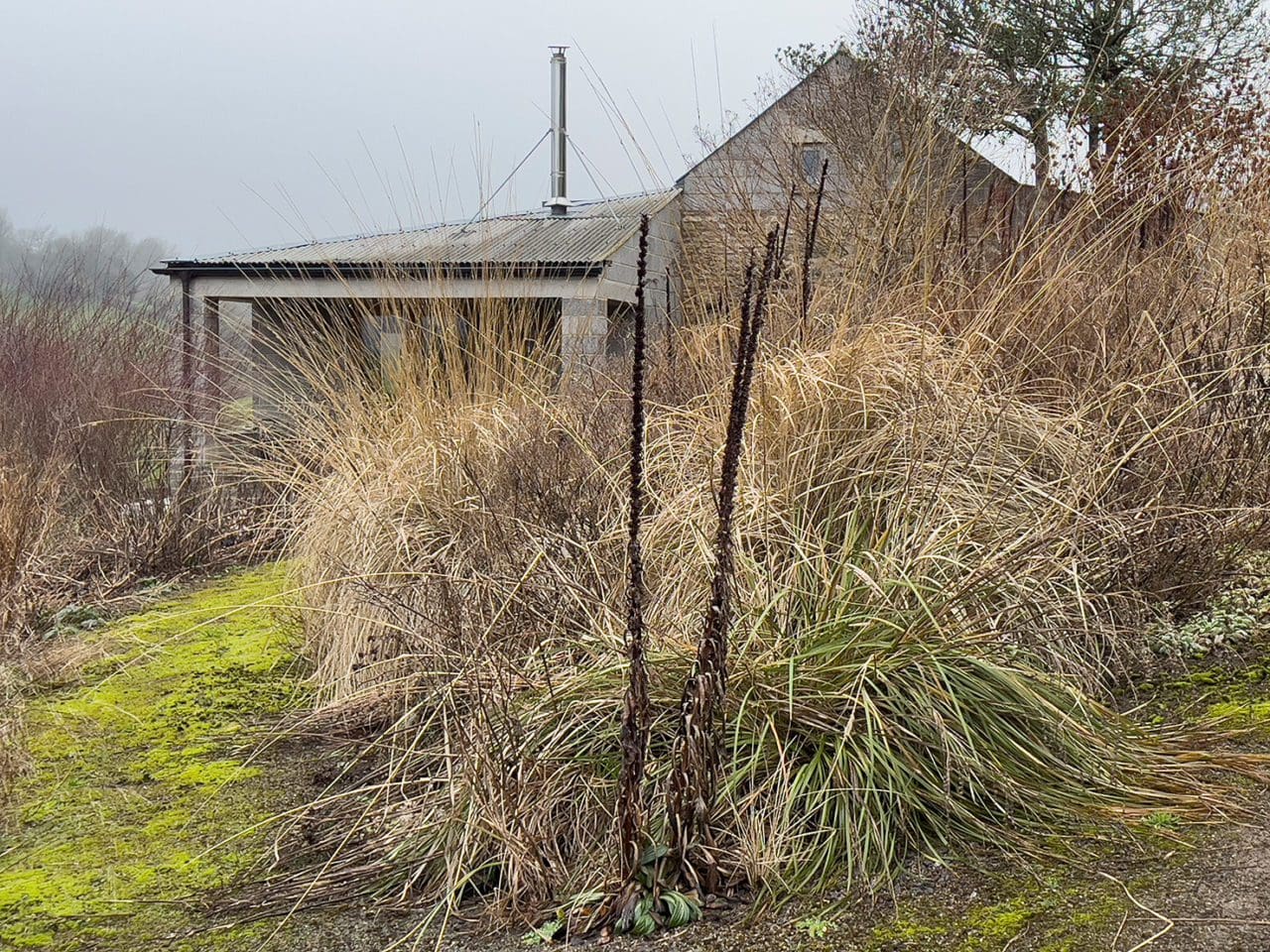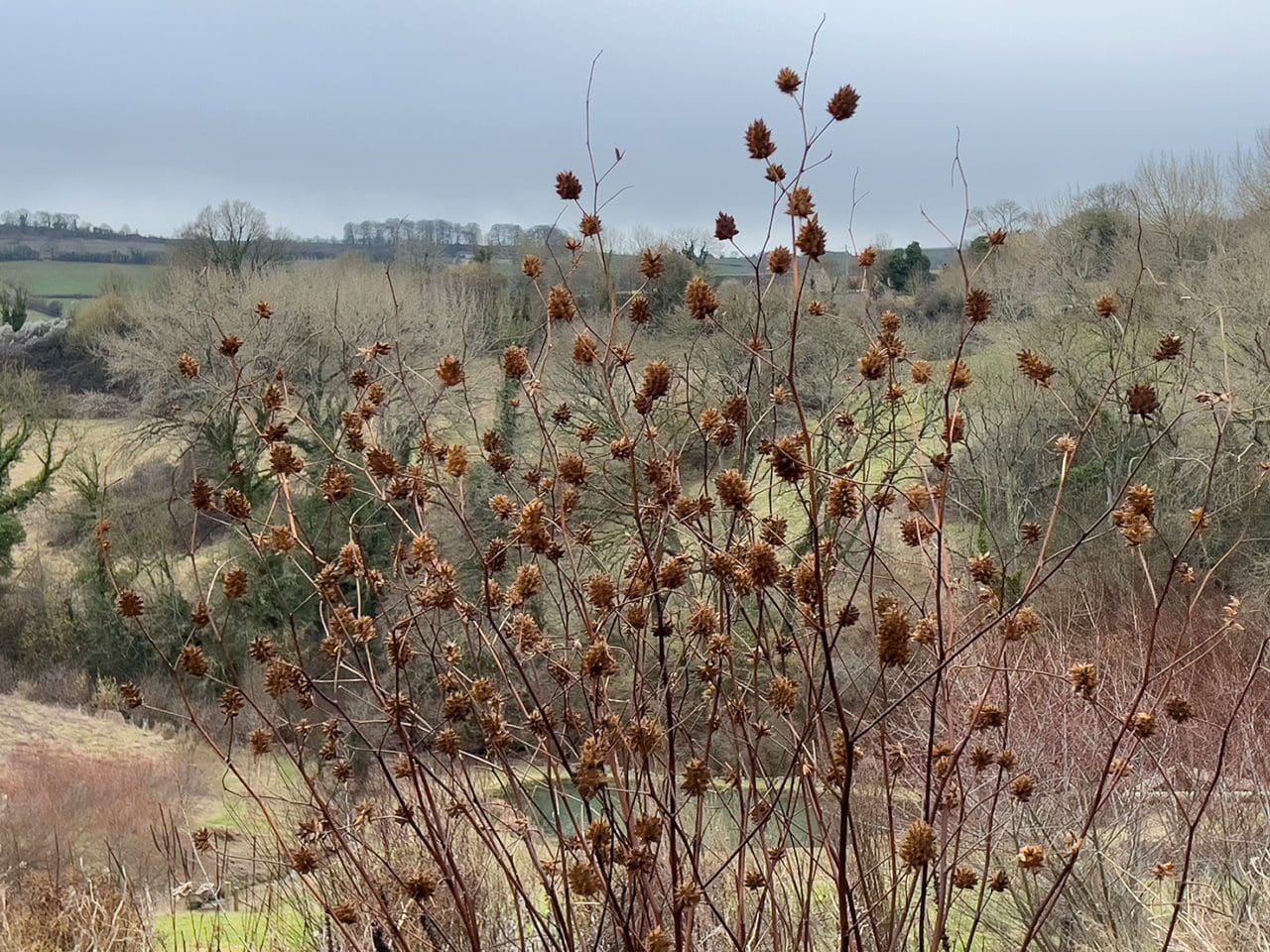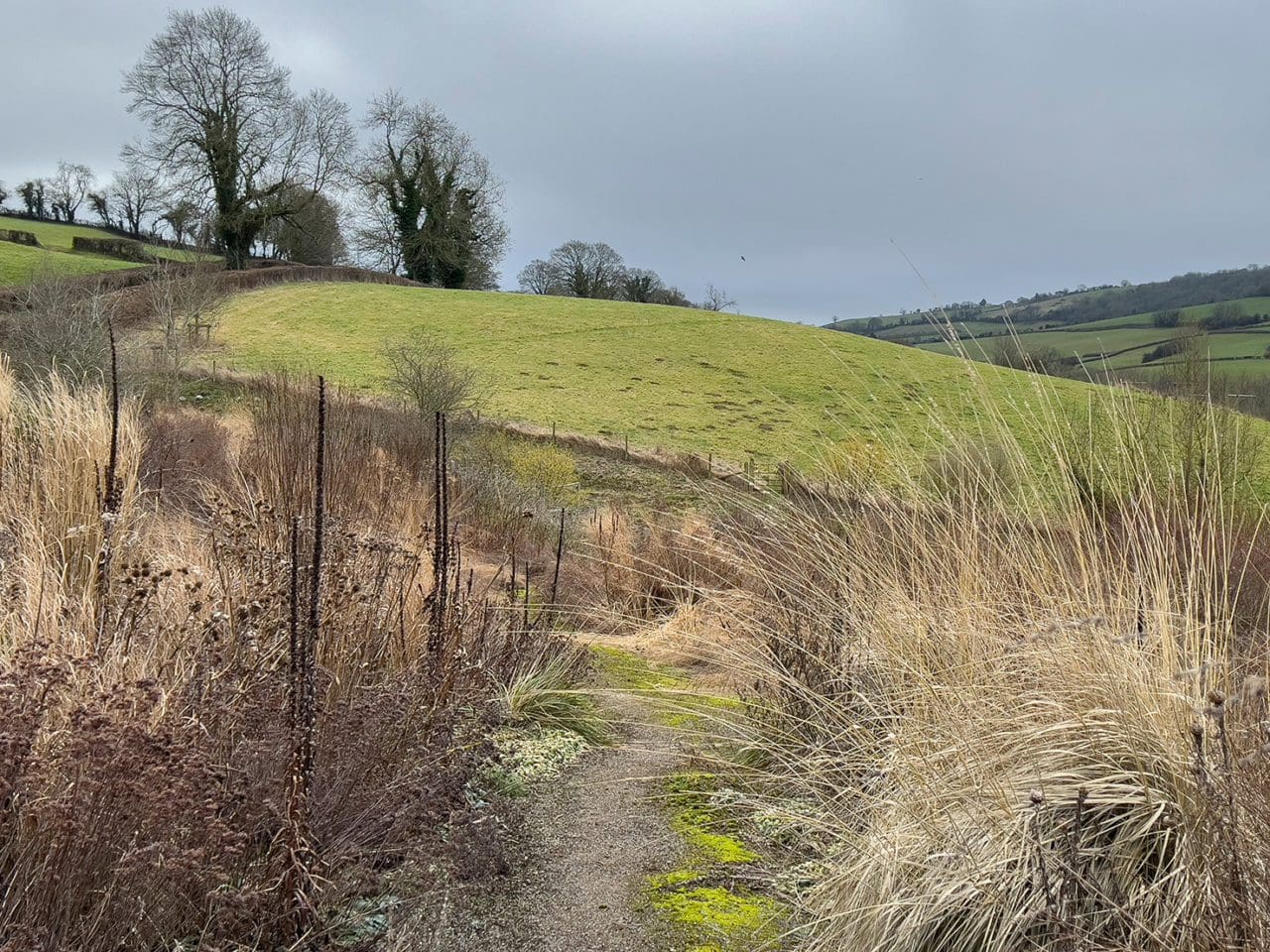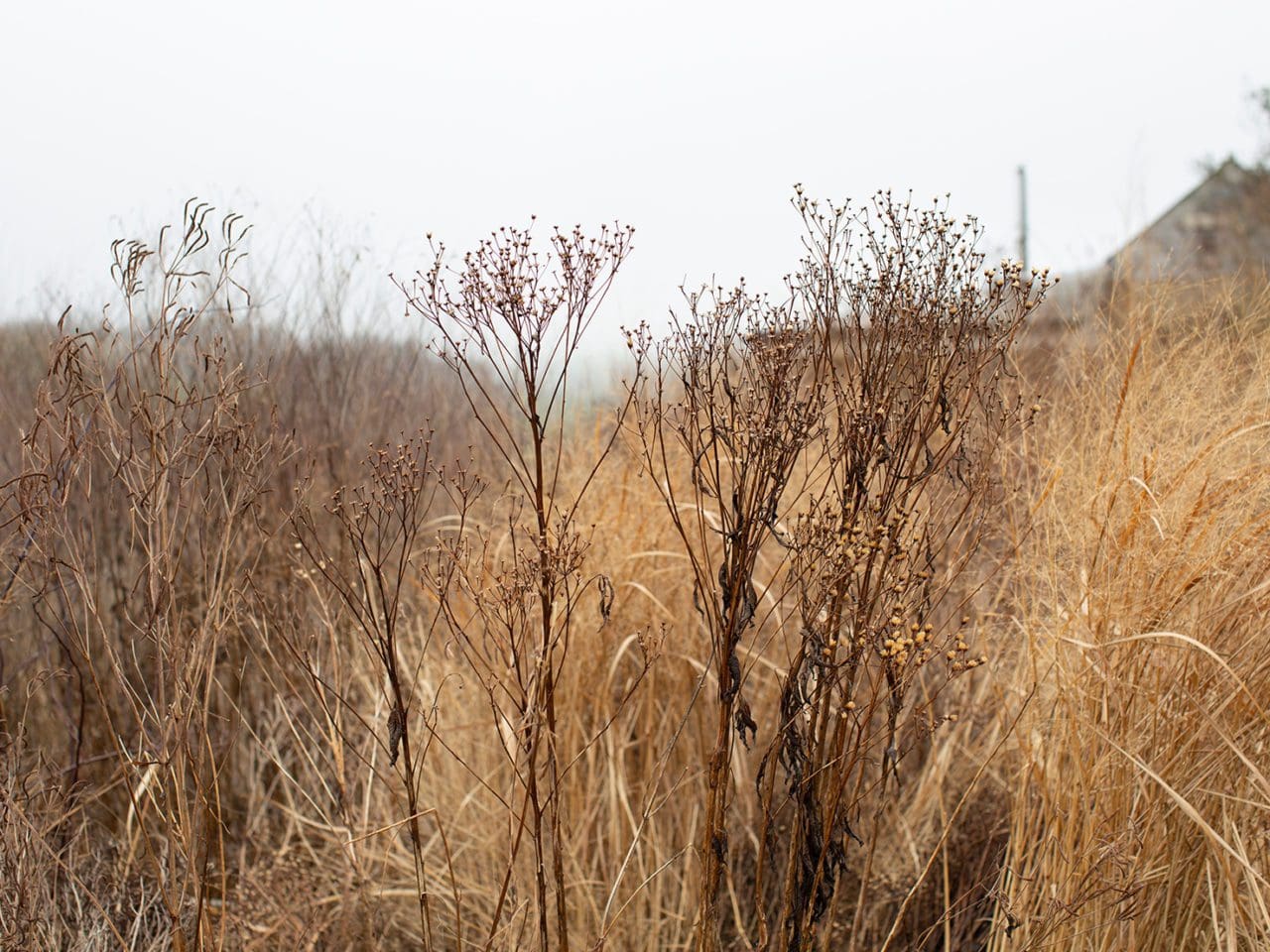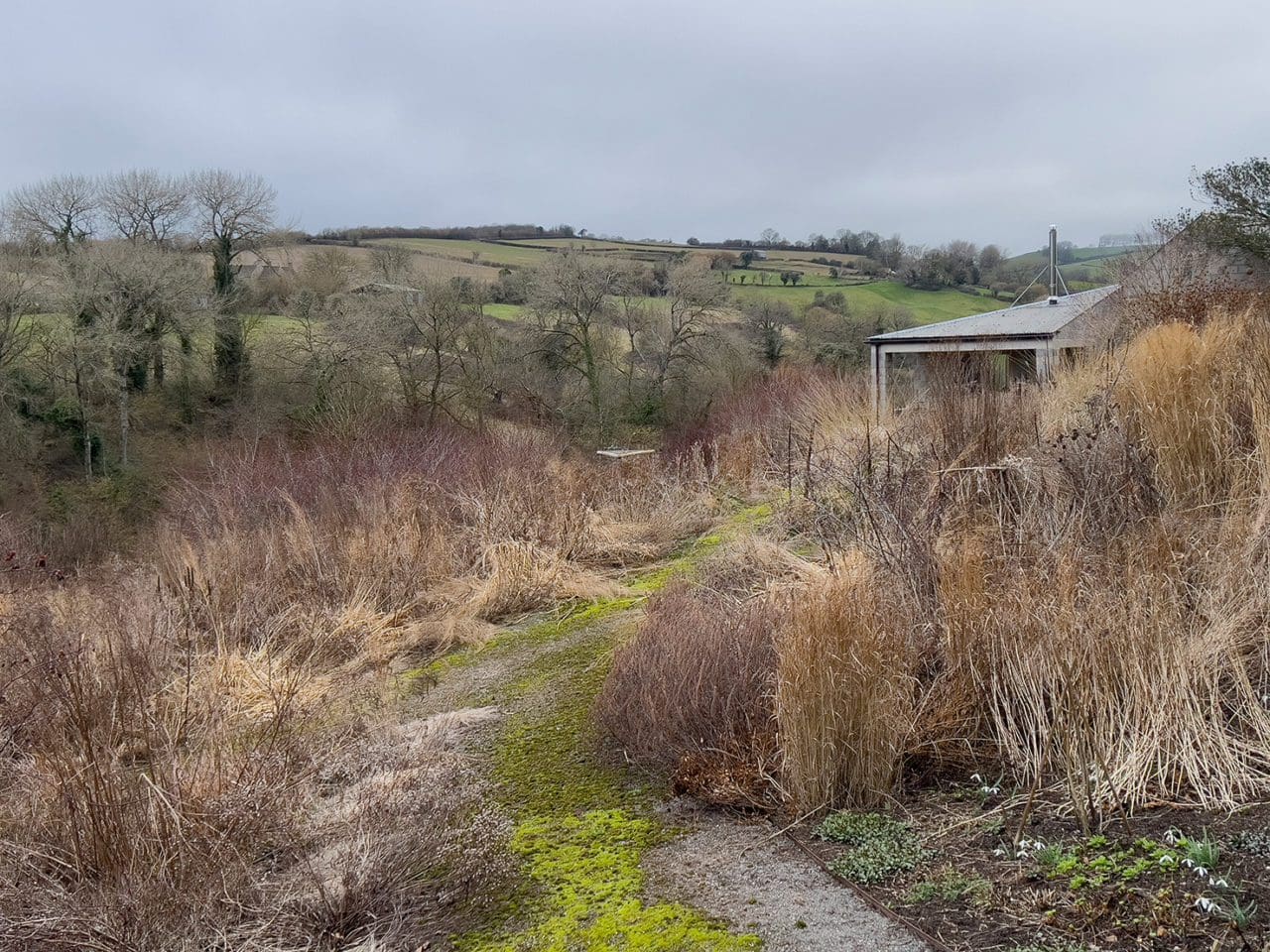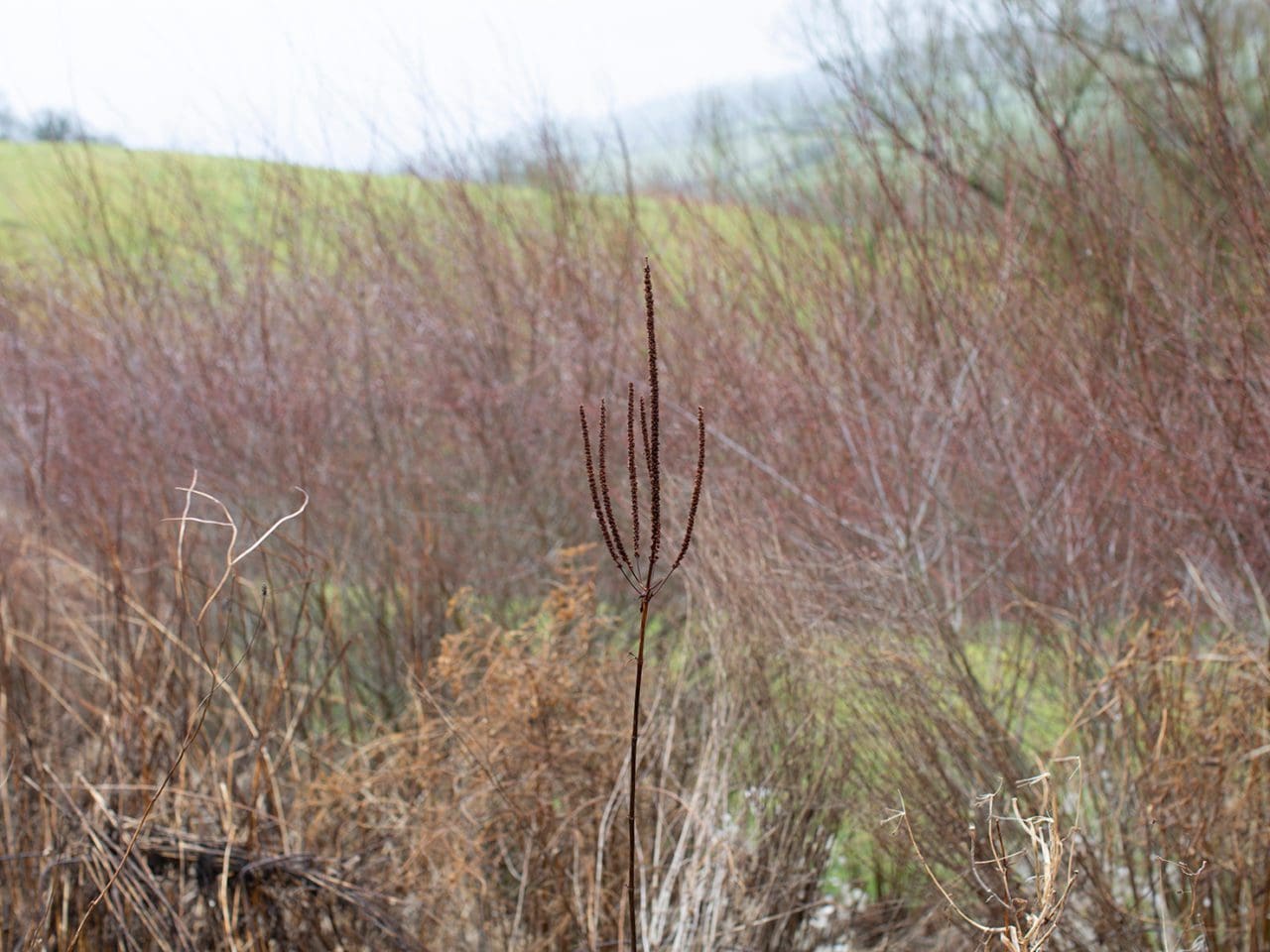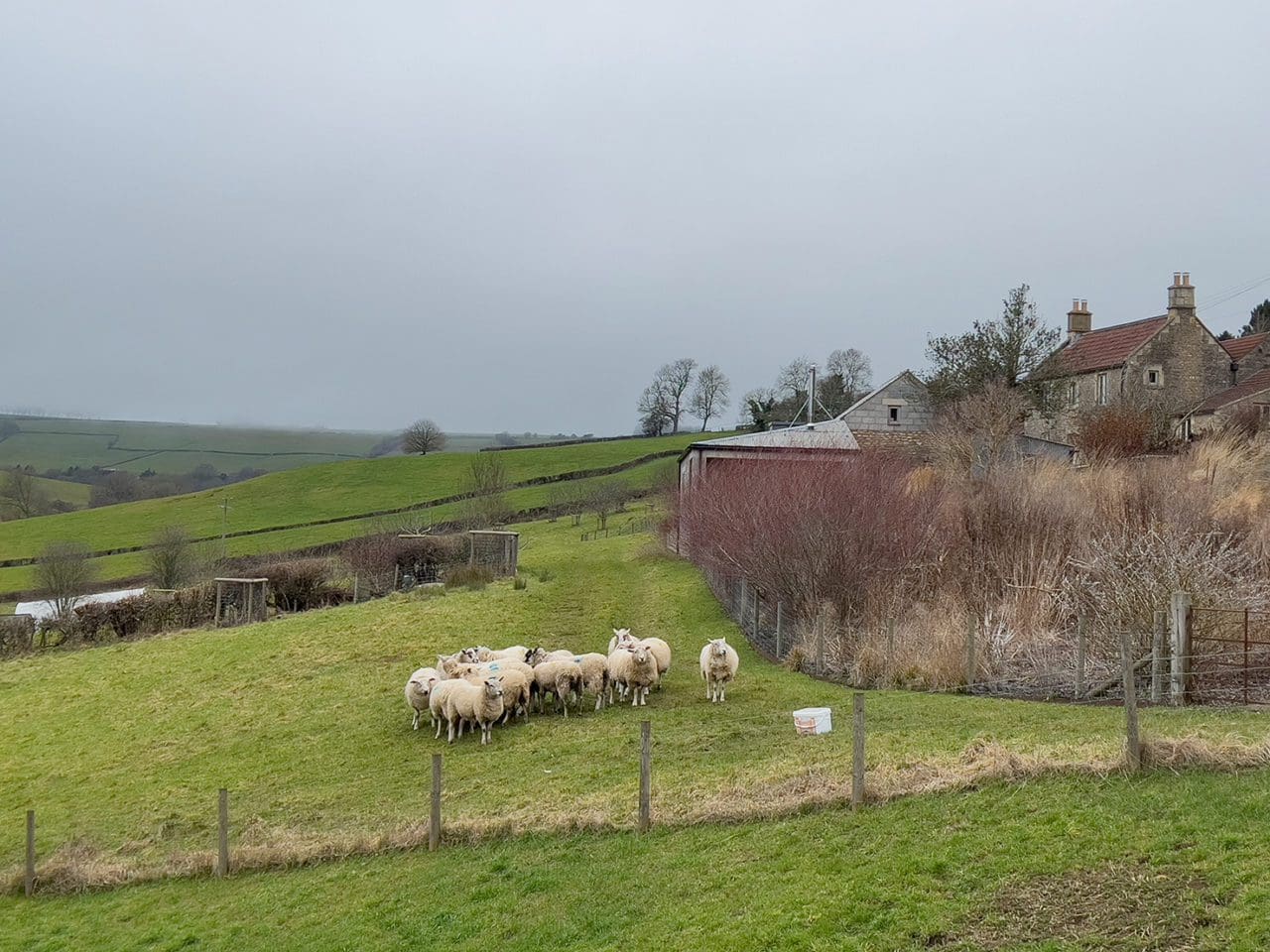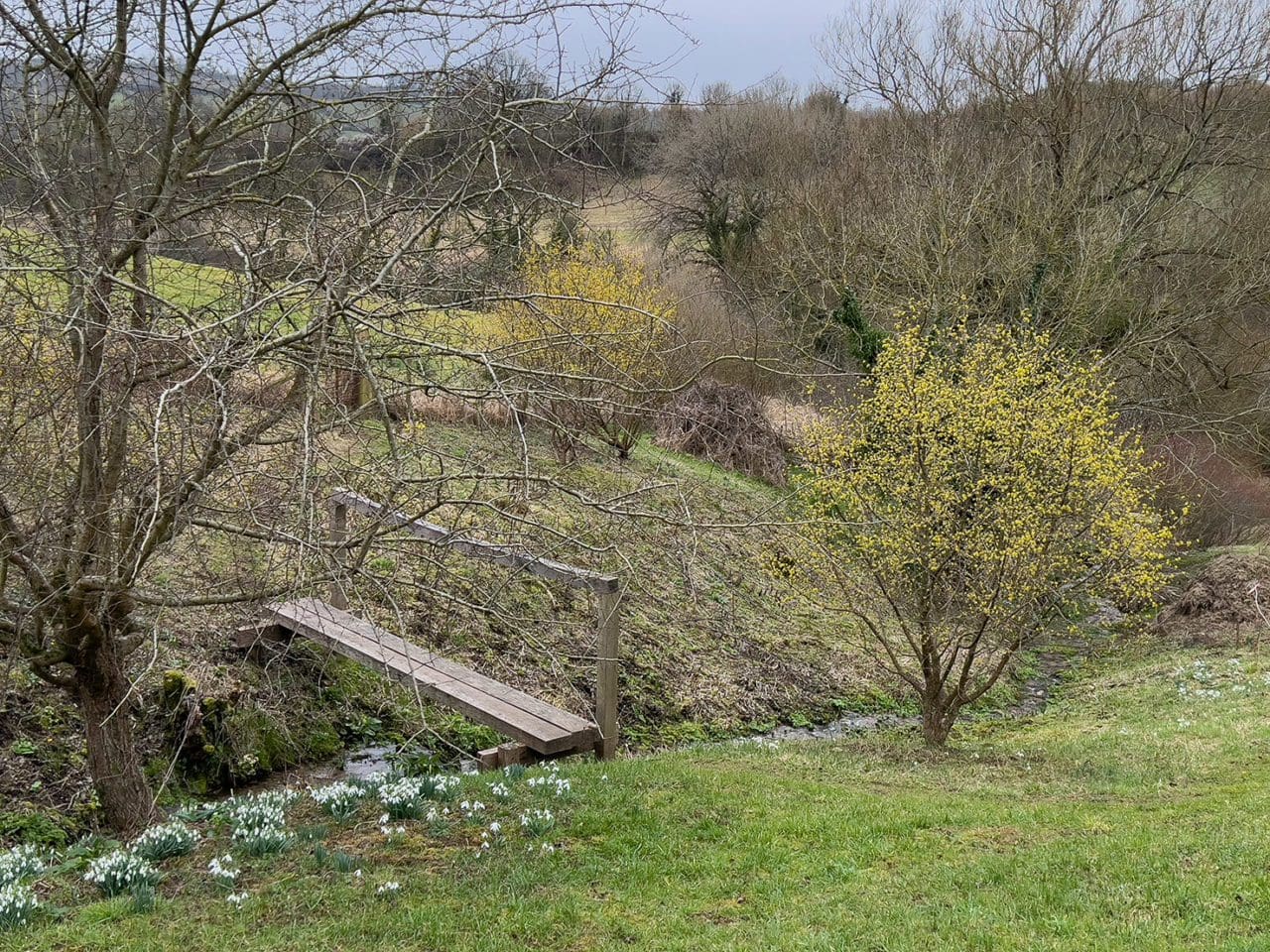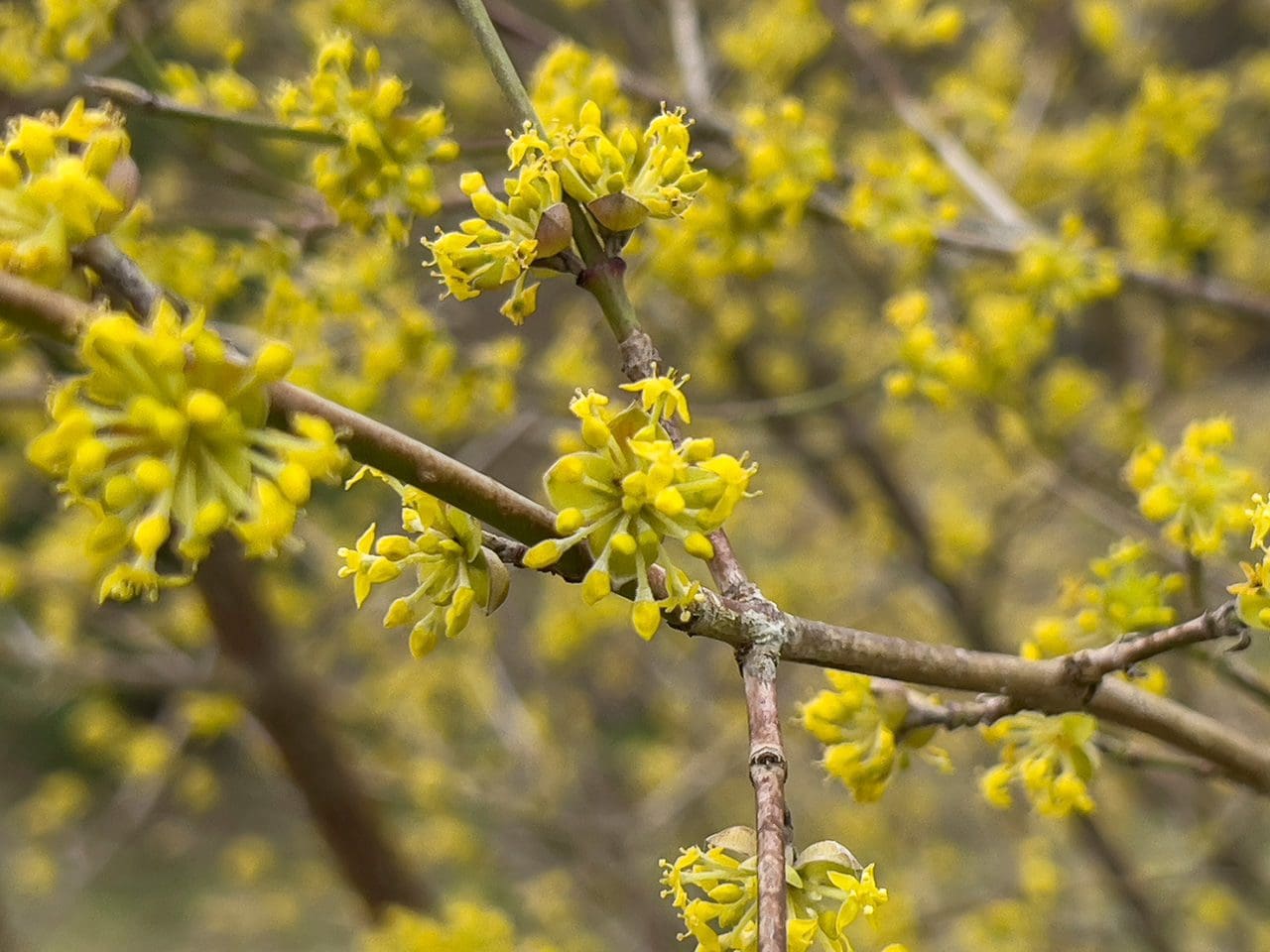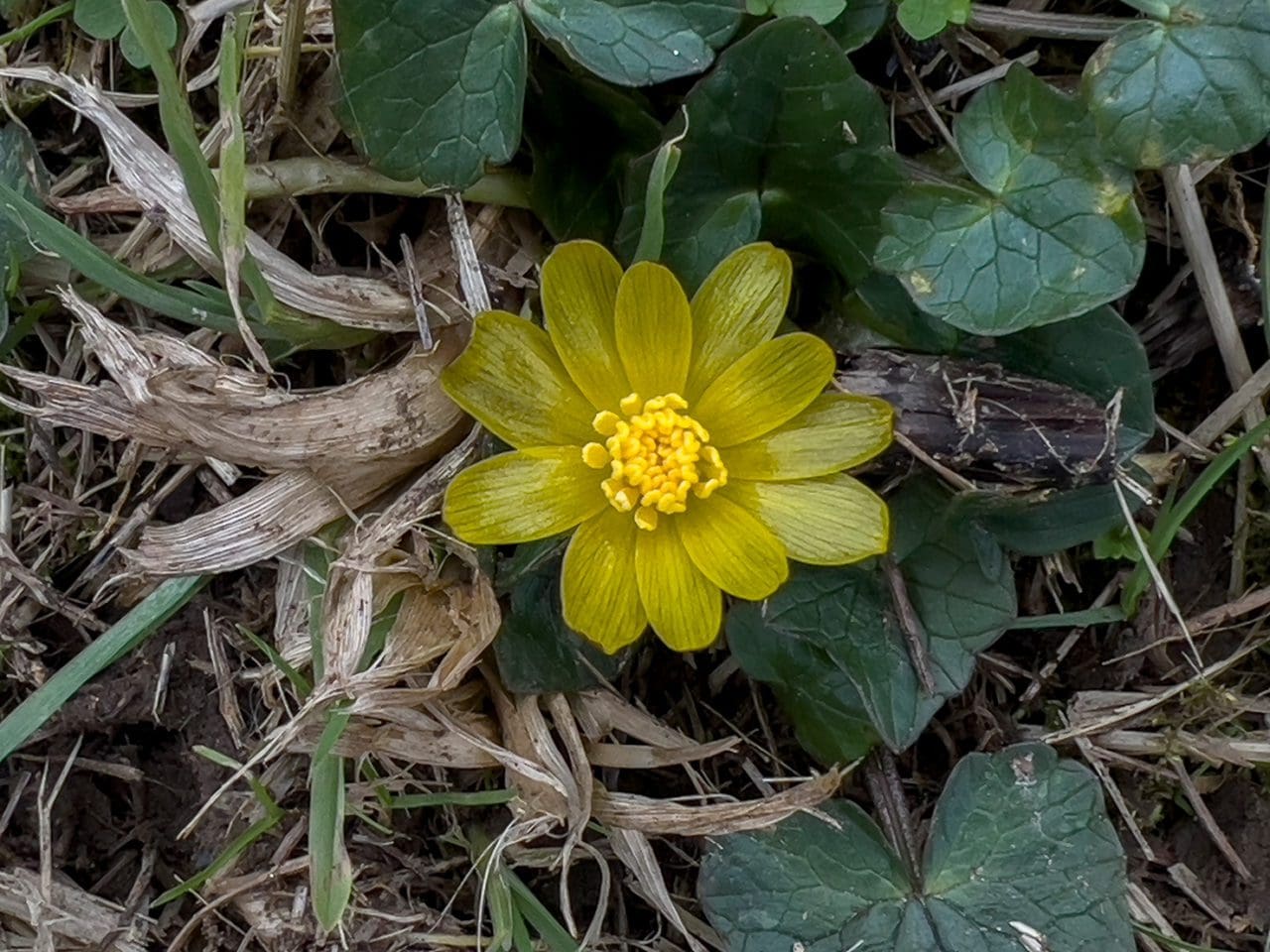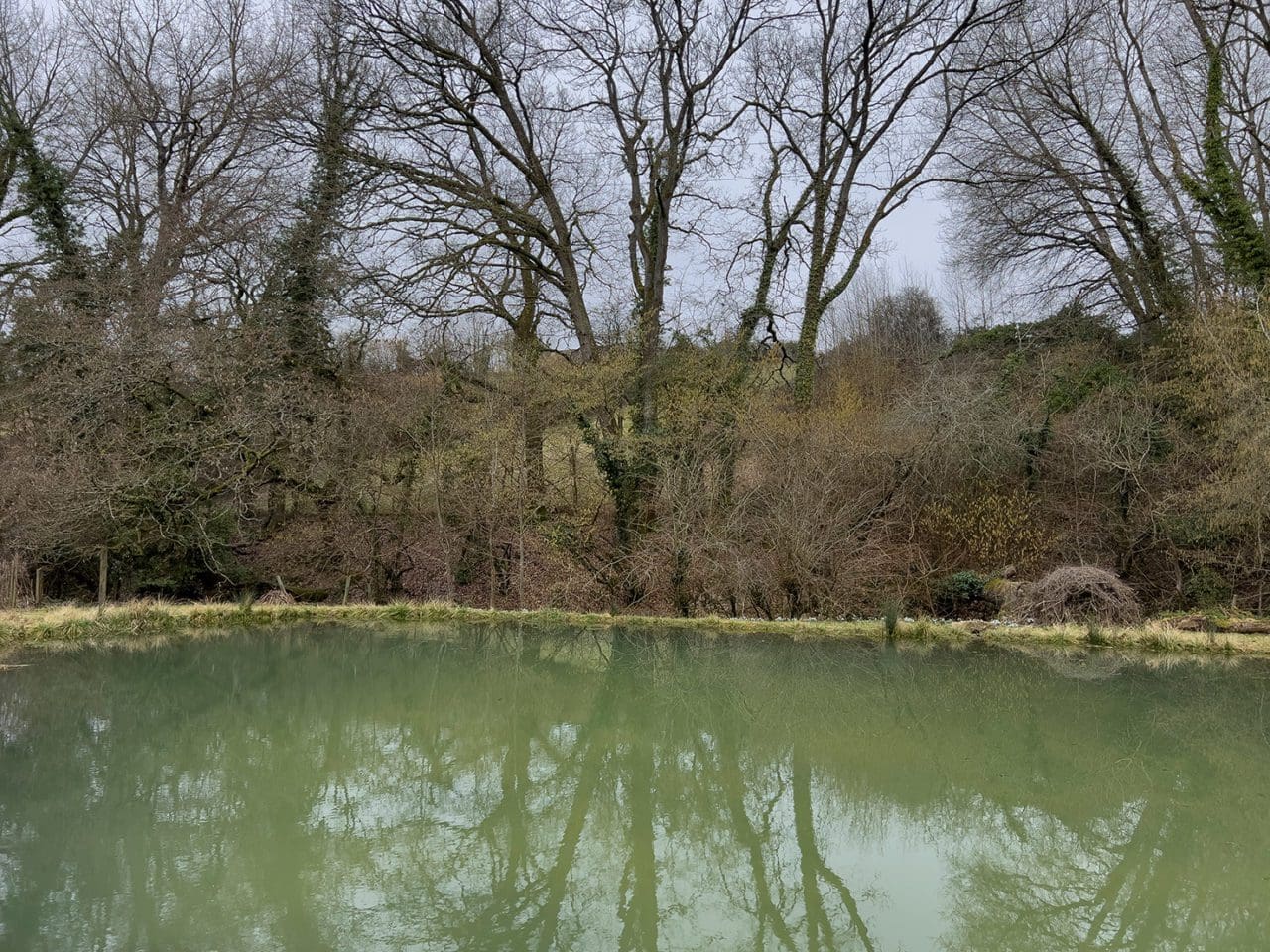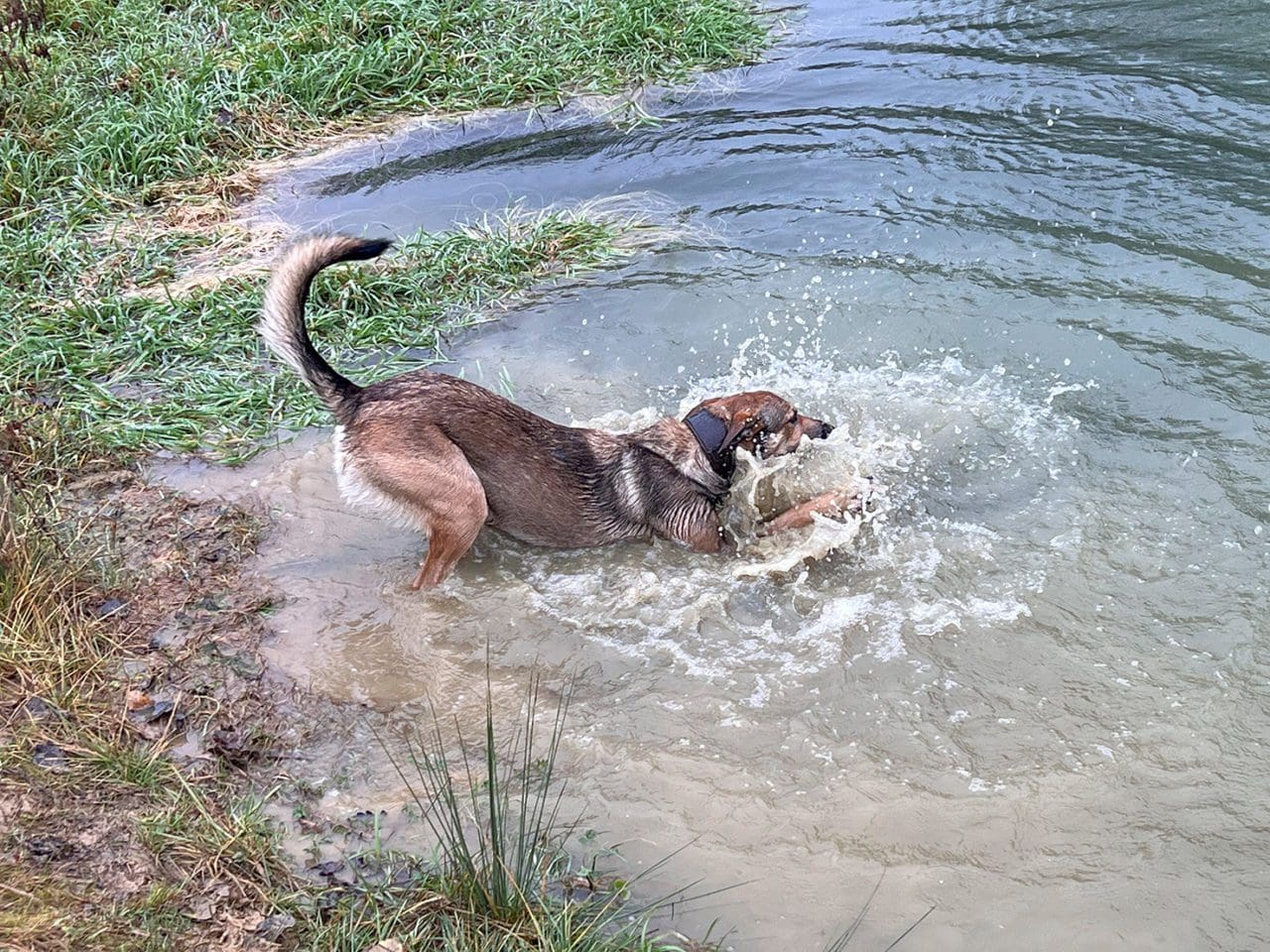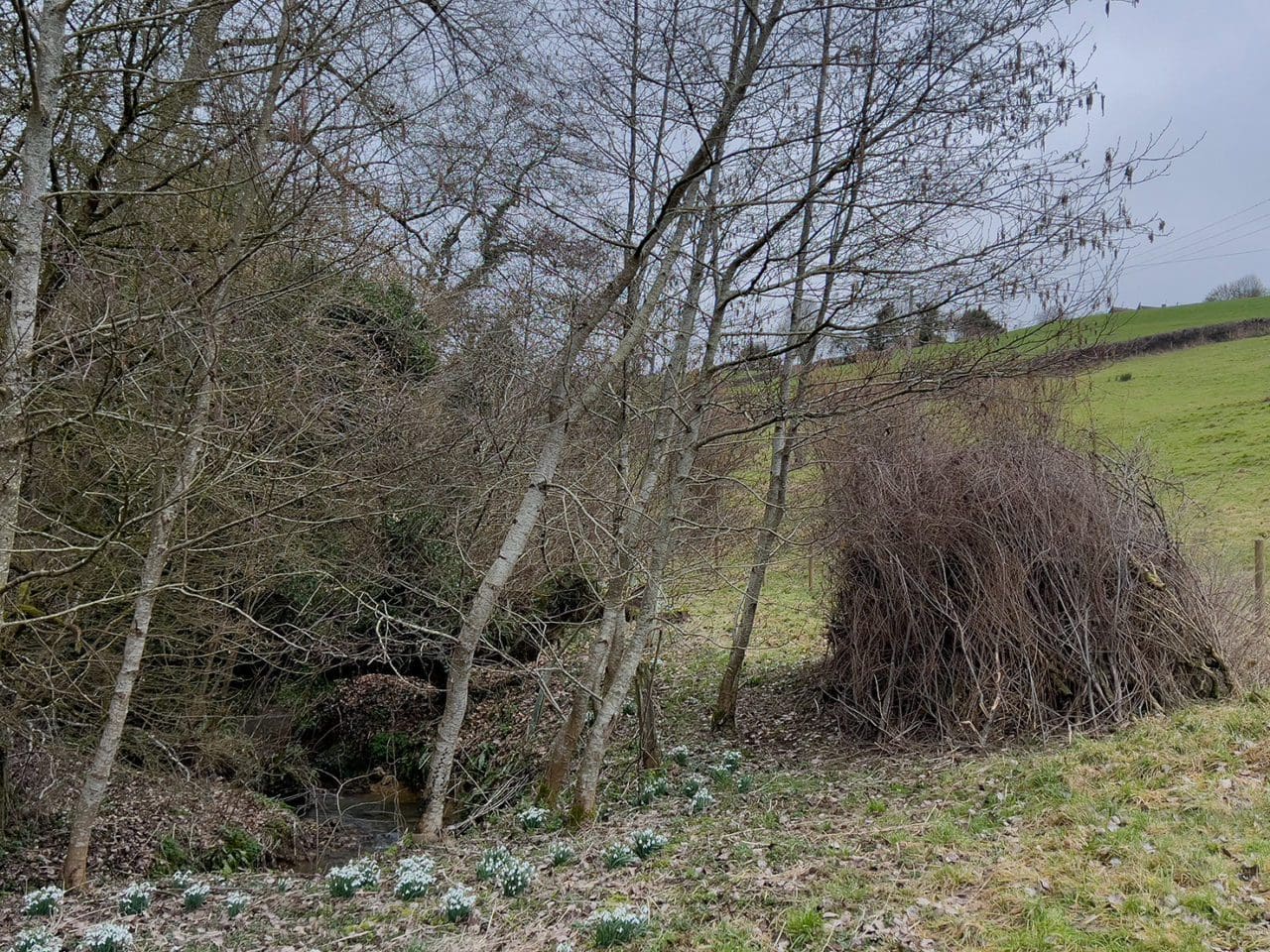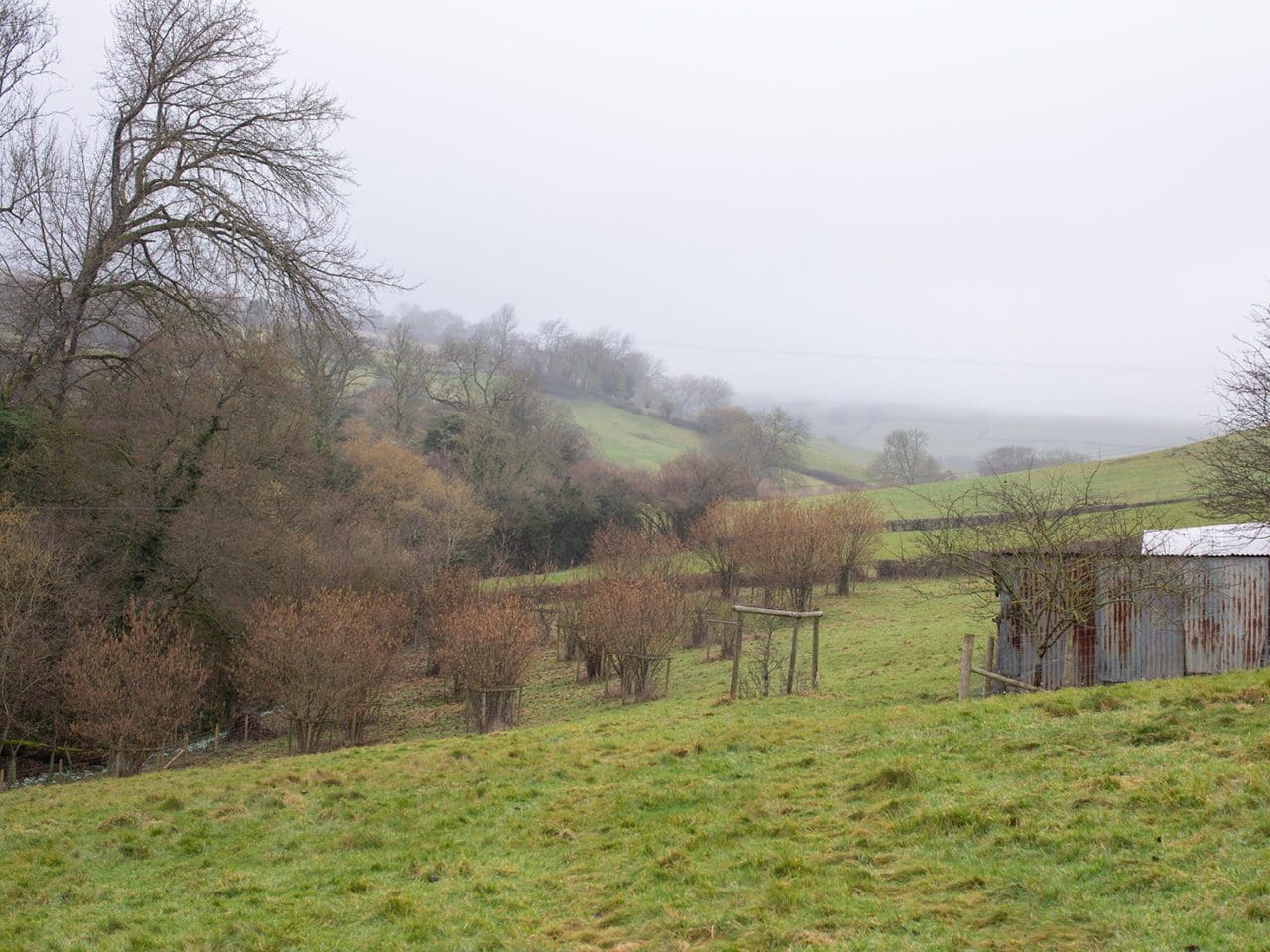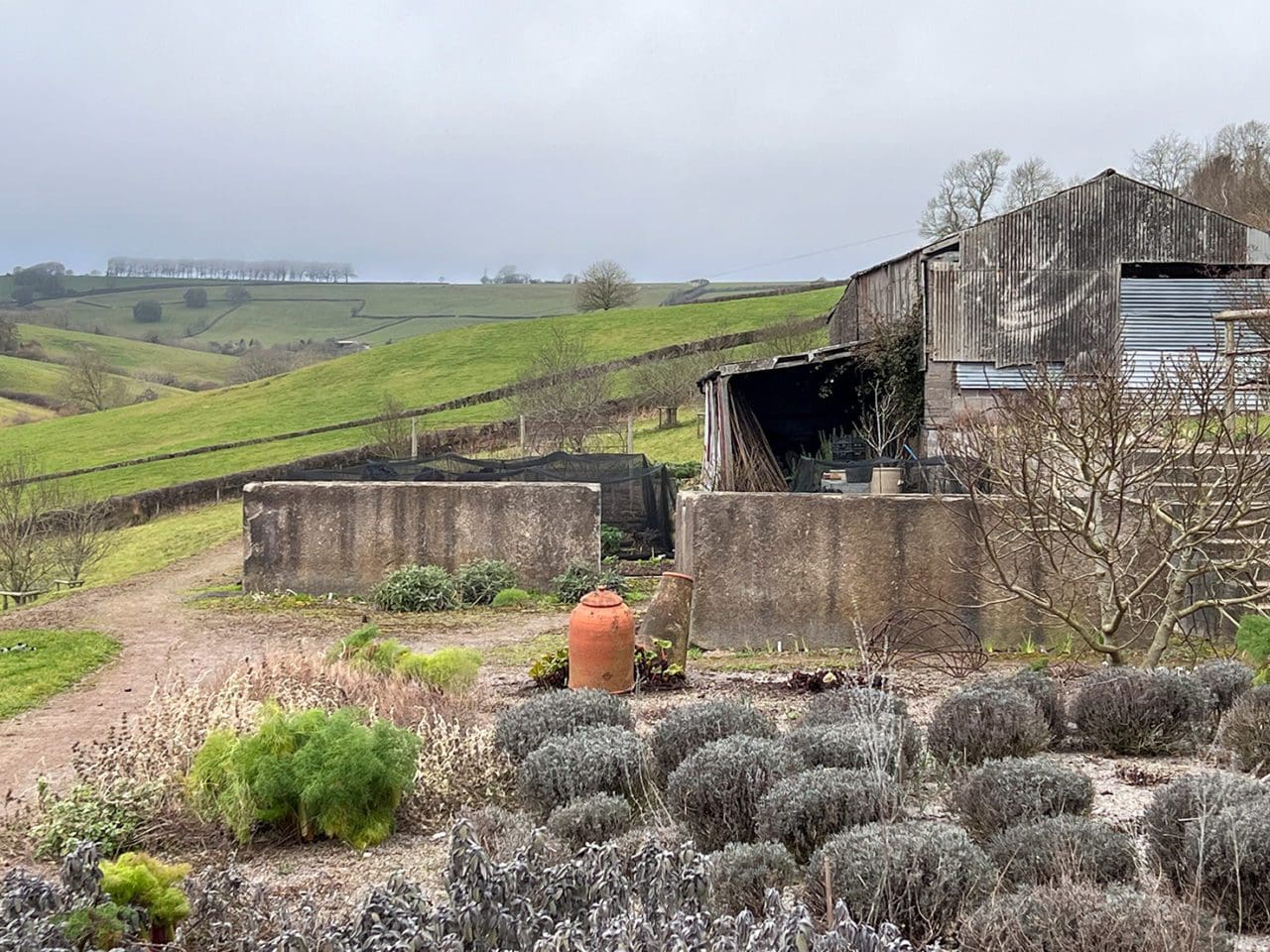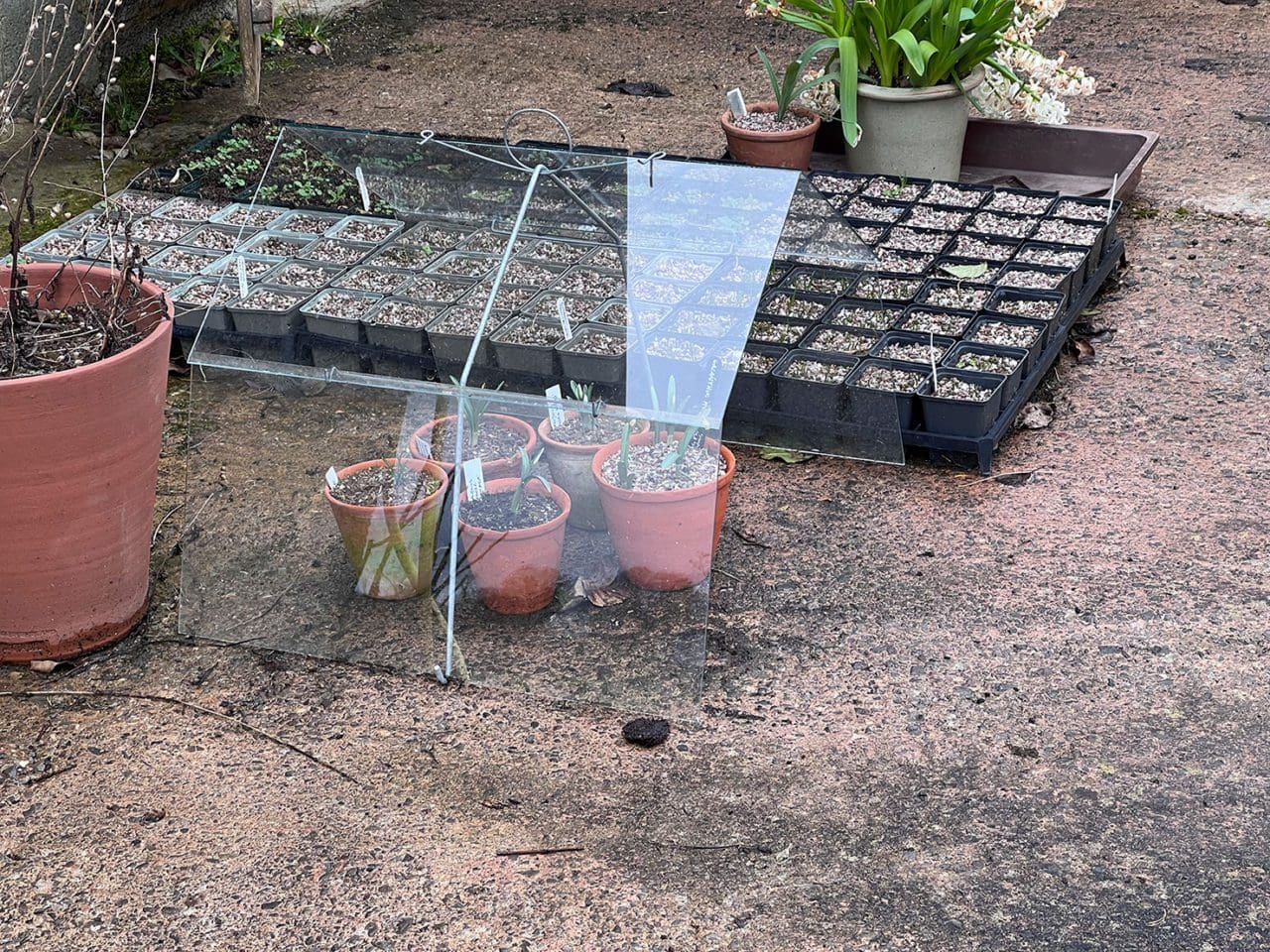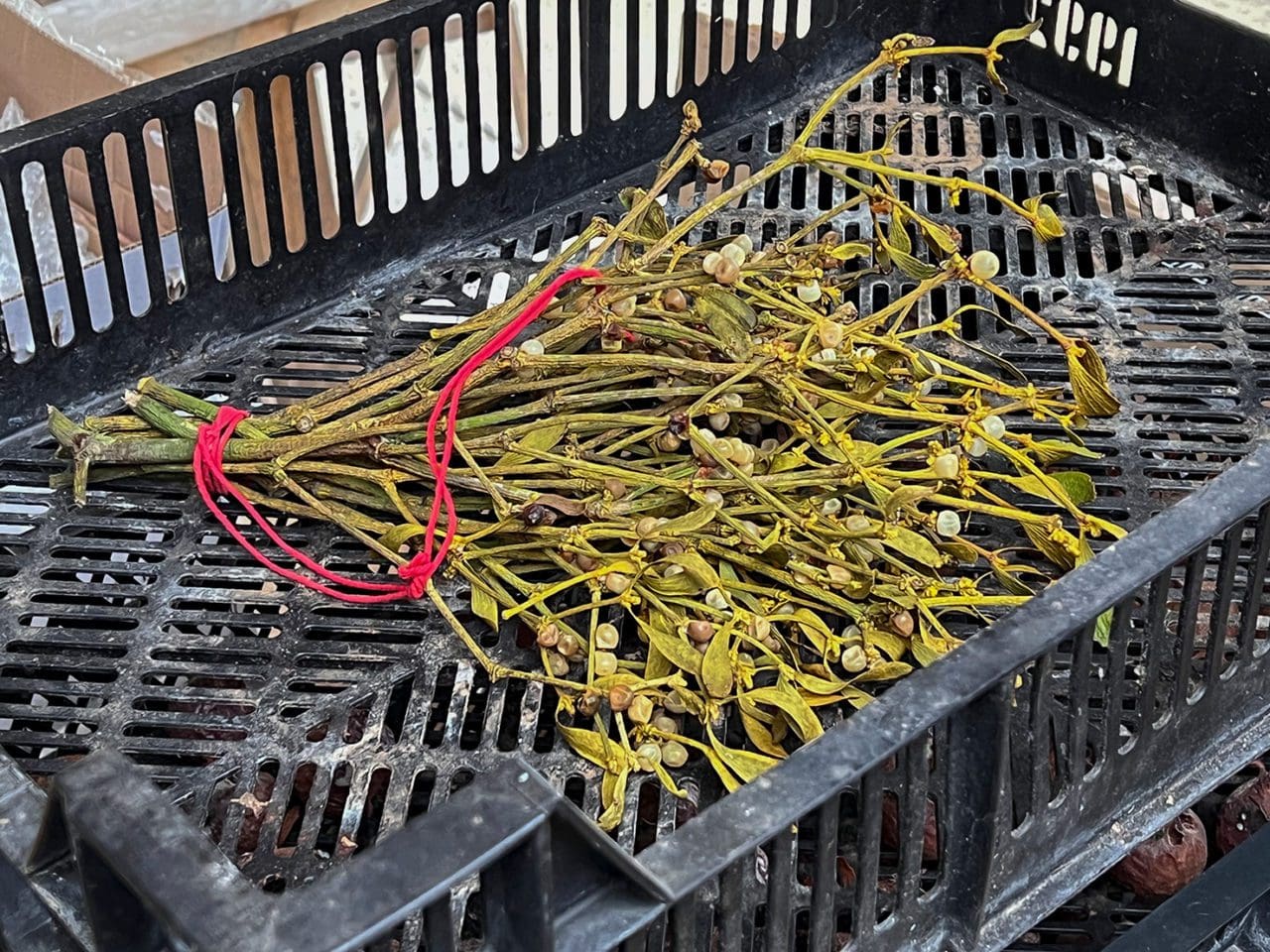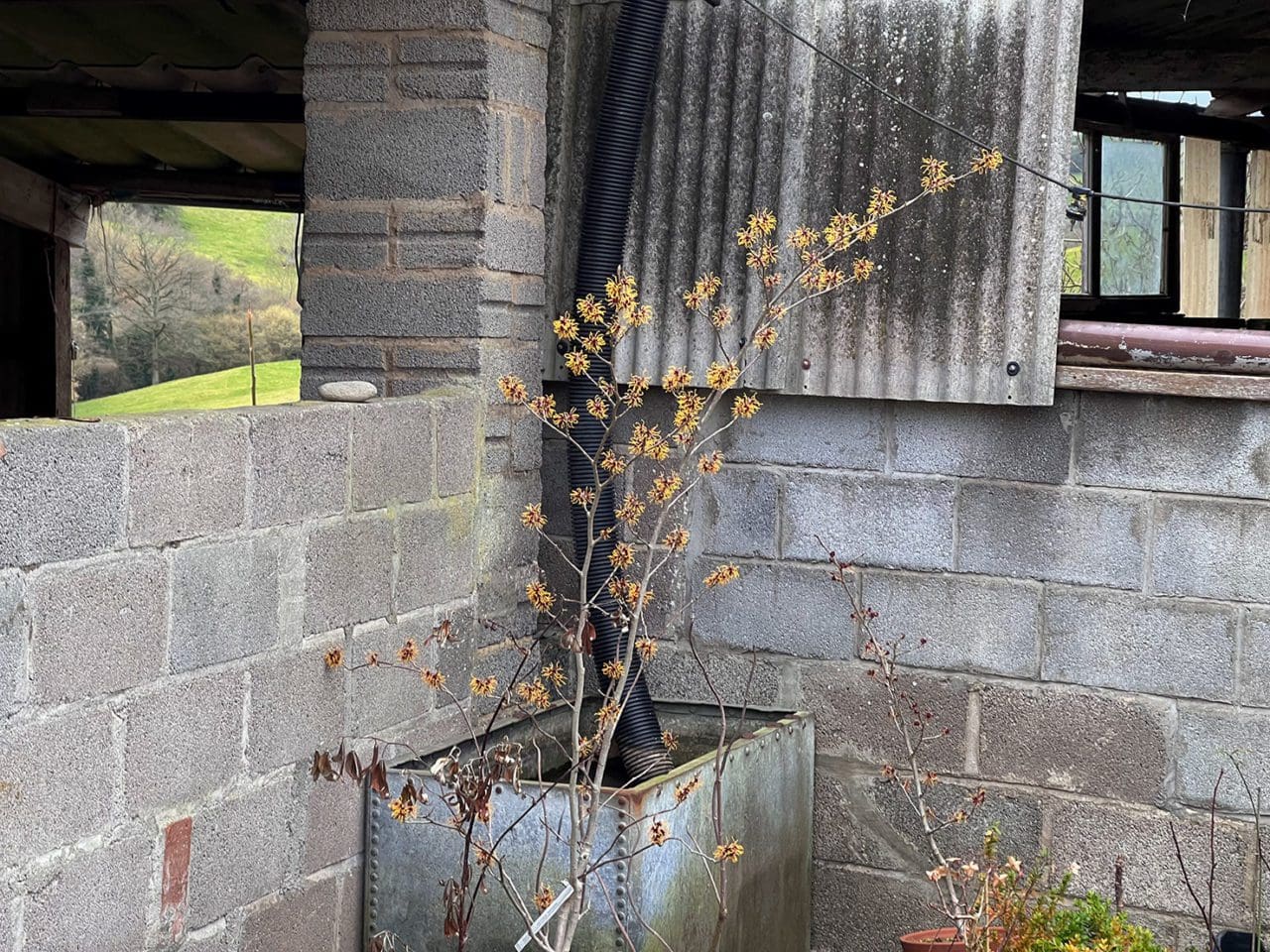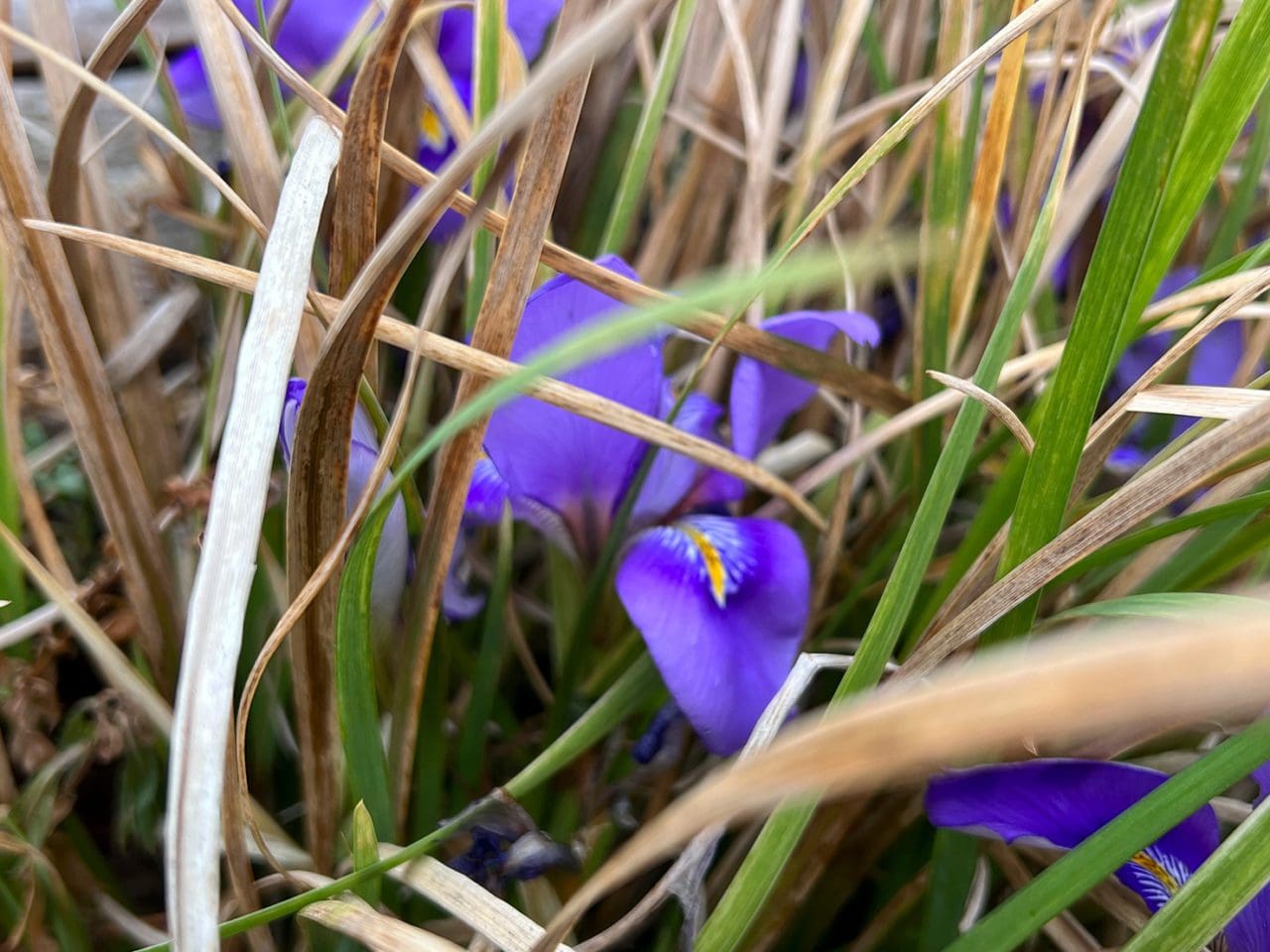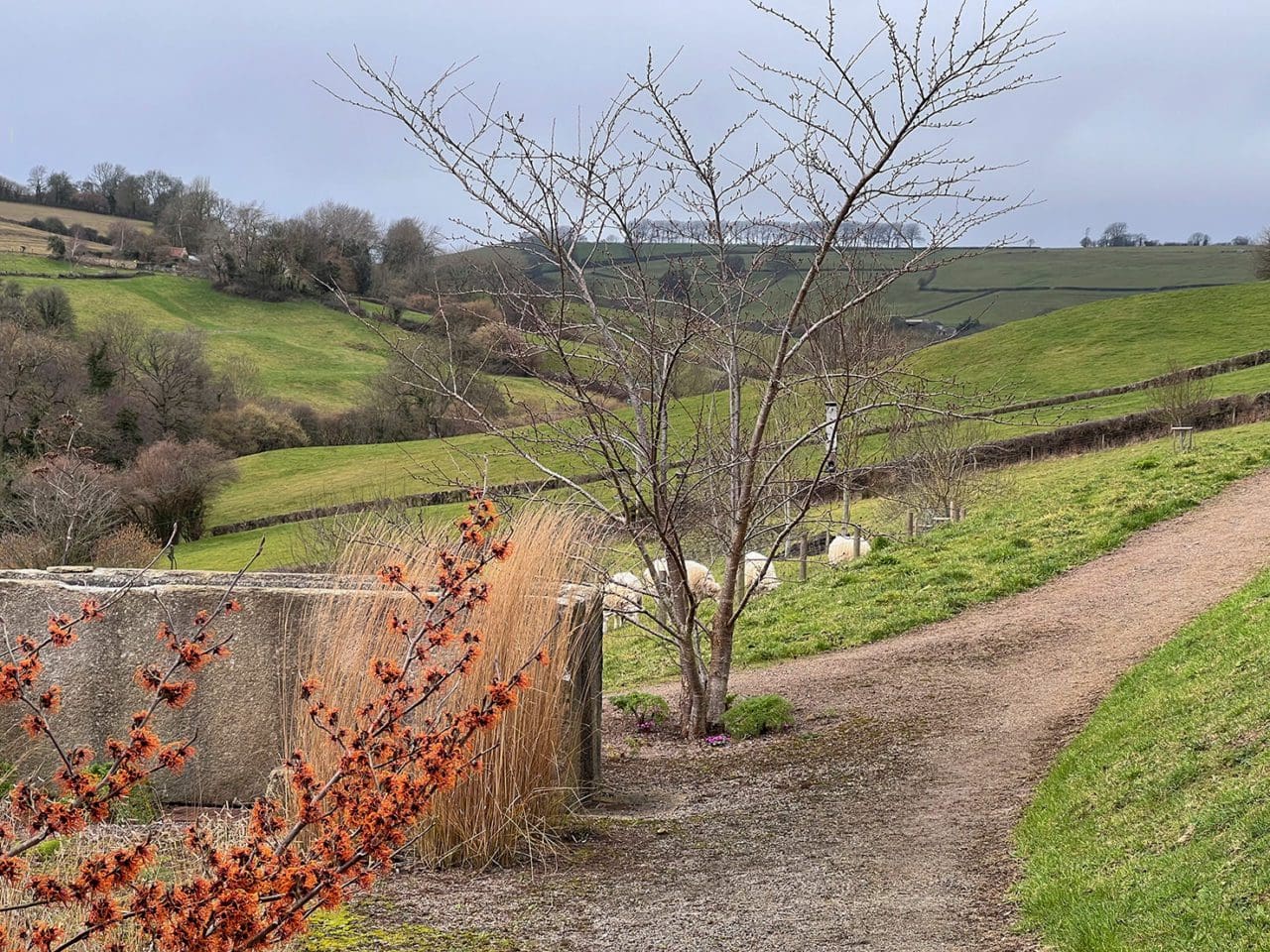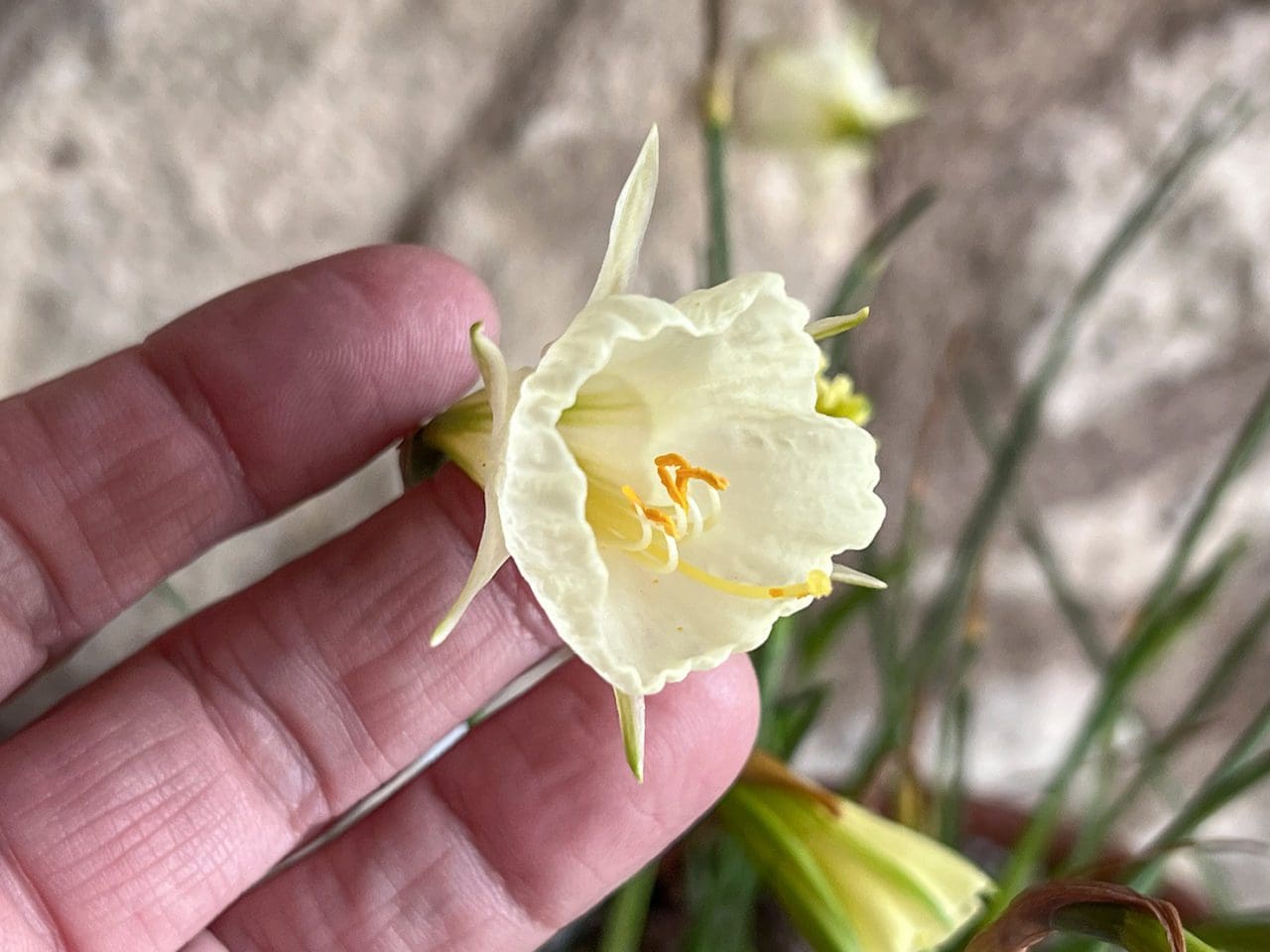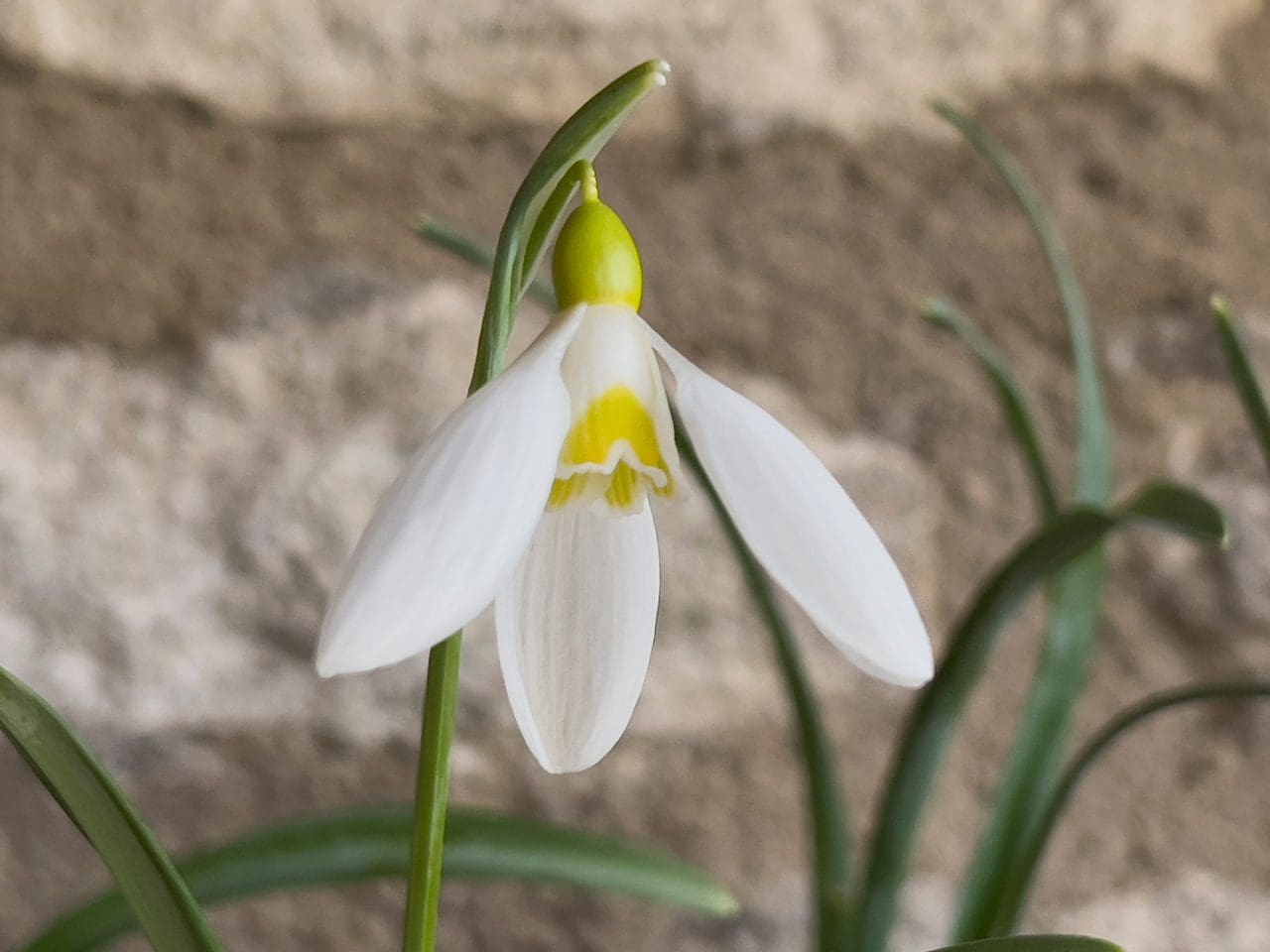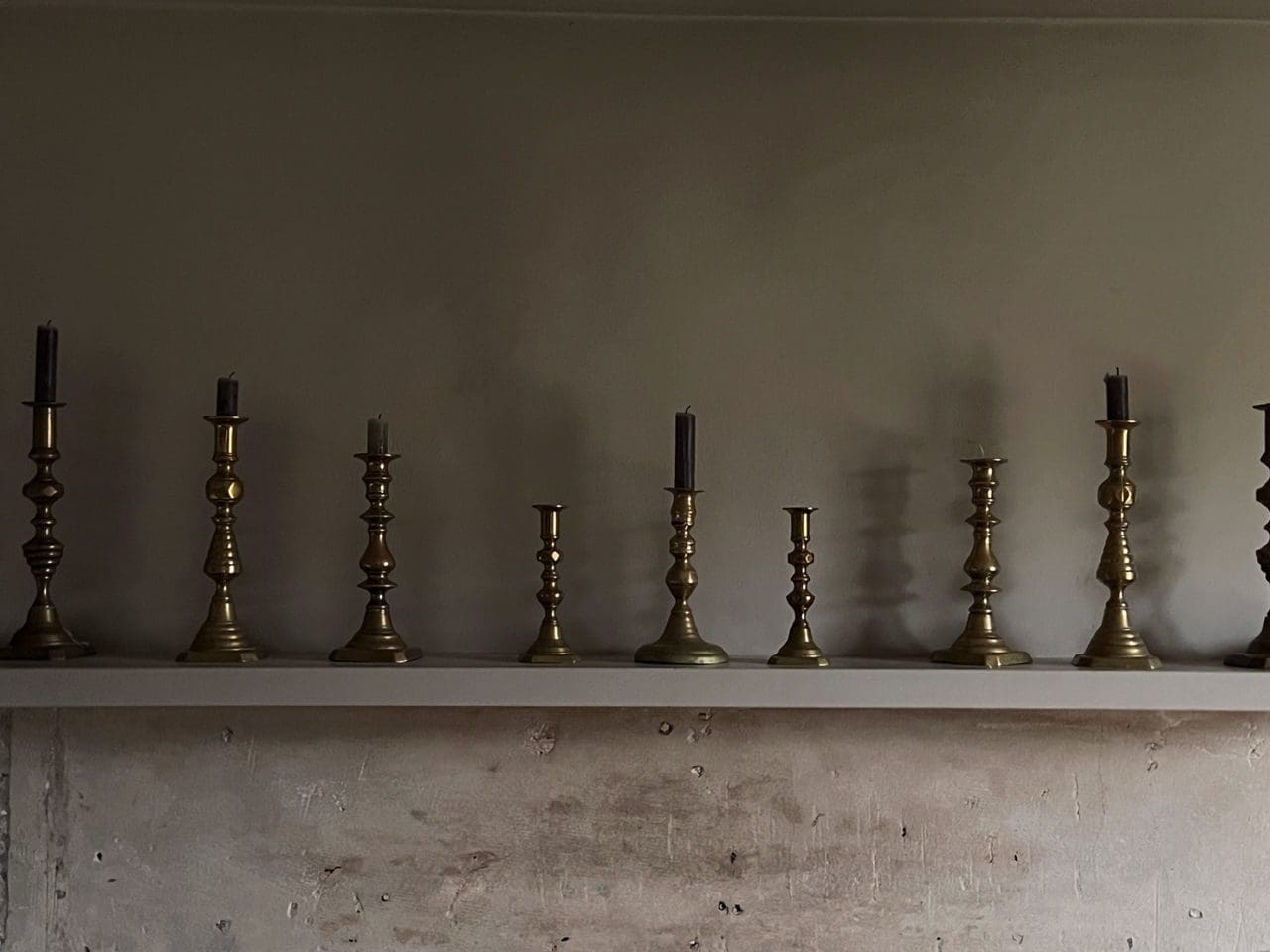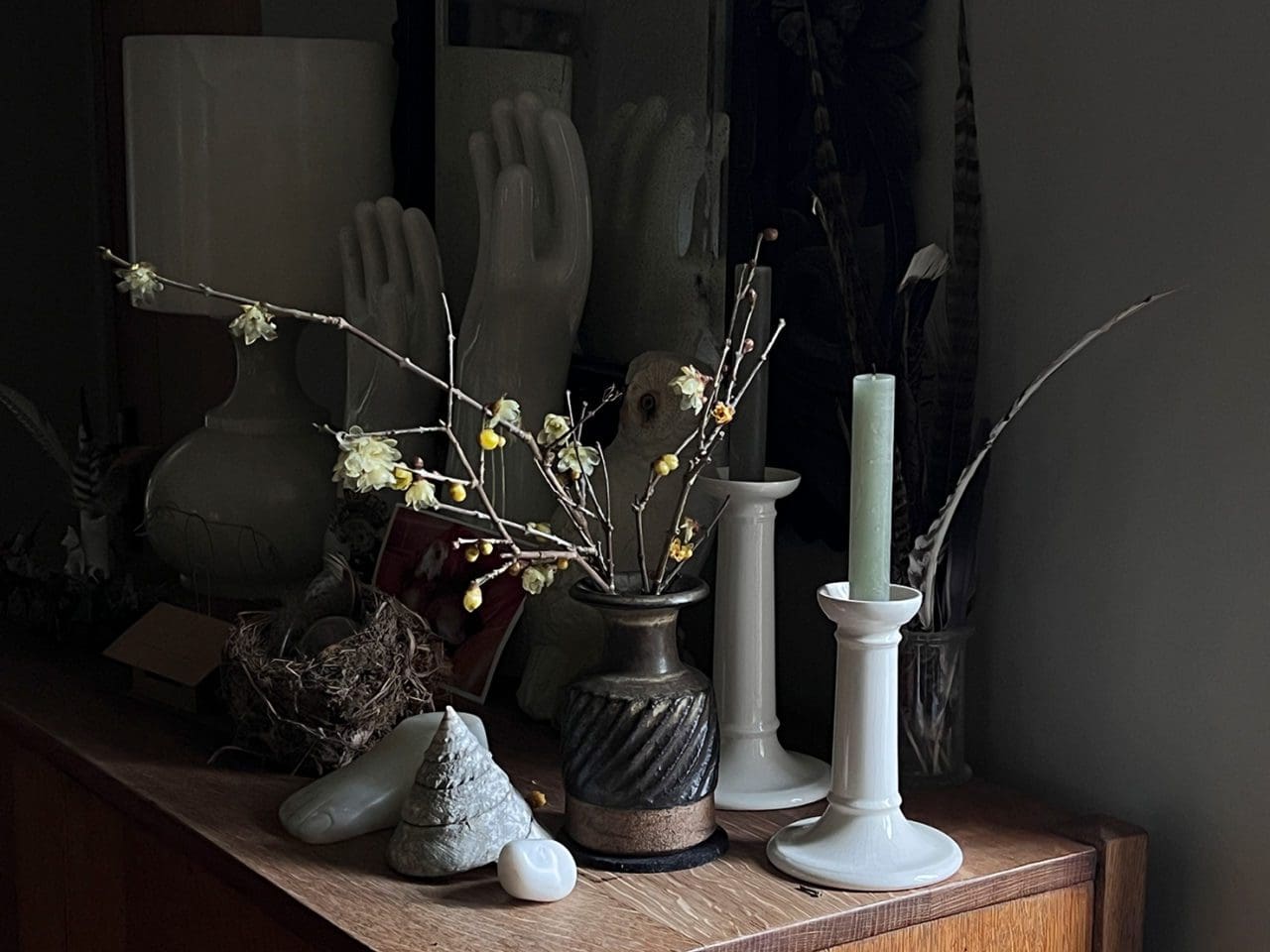 Photographs: Howard Sooley
Published 4 March 2023