First prepare the artichokes. Squeeze one of the lemons and put the juice and the quartered lemon hull into a bowl containing enough cold water in which to submerge the prepared artichokes. Slice the second lemon in half and keep close by.
Carefully pull the tough leaves away from the base of the artichokes, proceeding in concentric circles until you reach the softer cream leaves towards the heart. With a small, very sharp knife carefully remove the stalk and trim any dark green remnants of the leaves from the base. Immediately rub all cut surfaces with one of the lemon halves.
Cut off the green and spiny tops of the leaves and discard. Cut each artichoke heart in half and remove the hairy choke in the centre with a small teaspoon. Rub all surfaces with one of the lemon halves again and put the artichokes into the acidulated water. Continue until they are all done. You should have around 200g of artichoke hearts.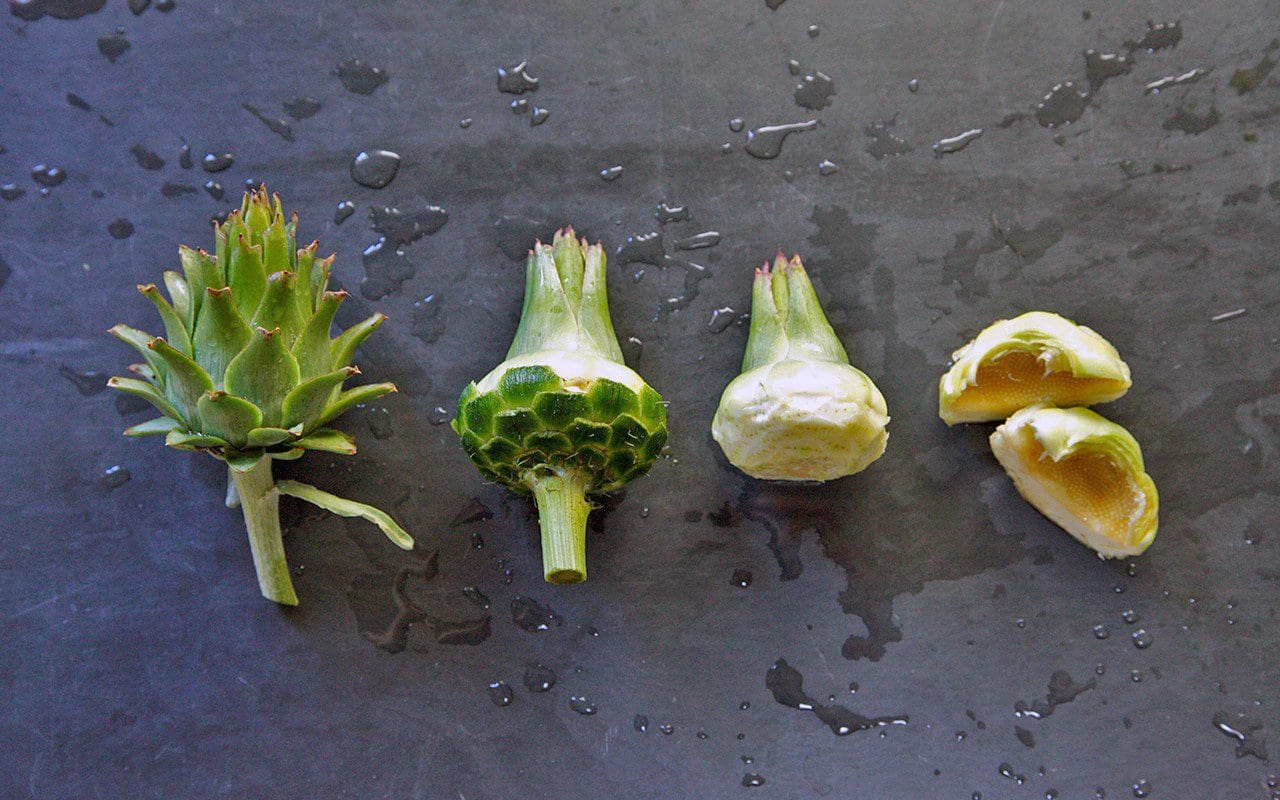 Drain and dry the artichoke hearts and put into a food processor with the garlic and pine kernels or almonds. Process quickly until coarsely chopped. Add the milk, parsley leaves and Parmesan and process quickly again. With the food processor running at a slow speed gradually add the olive oil. You should have a fairly wet cream, but it will thicken as it stands. Season with salt and put into a small saucepan.
Cook the spaghetti in boiling salted water until al dente. Drain and return the spaghetti to the pan with a ladleful of the cooking water. While the pasta is cooking add the butter to the pesto and put over a low heat. Stir frequently until the butter has melted and is well incorporated and the sauce has heated through. Add the sauce to the pasta and stir well to coat. If it seems a little thick add some more of the pasta water until a coating consistency is achieved. The sauce should be quite wet.
Serve with freshly grated Parmesan and a sprinkling of coarsely chopped flat leaf parsley.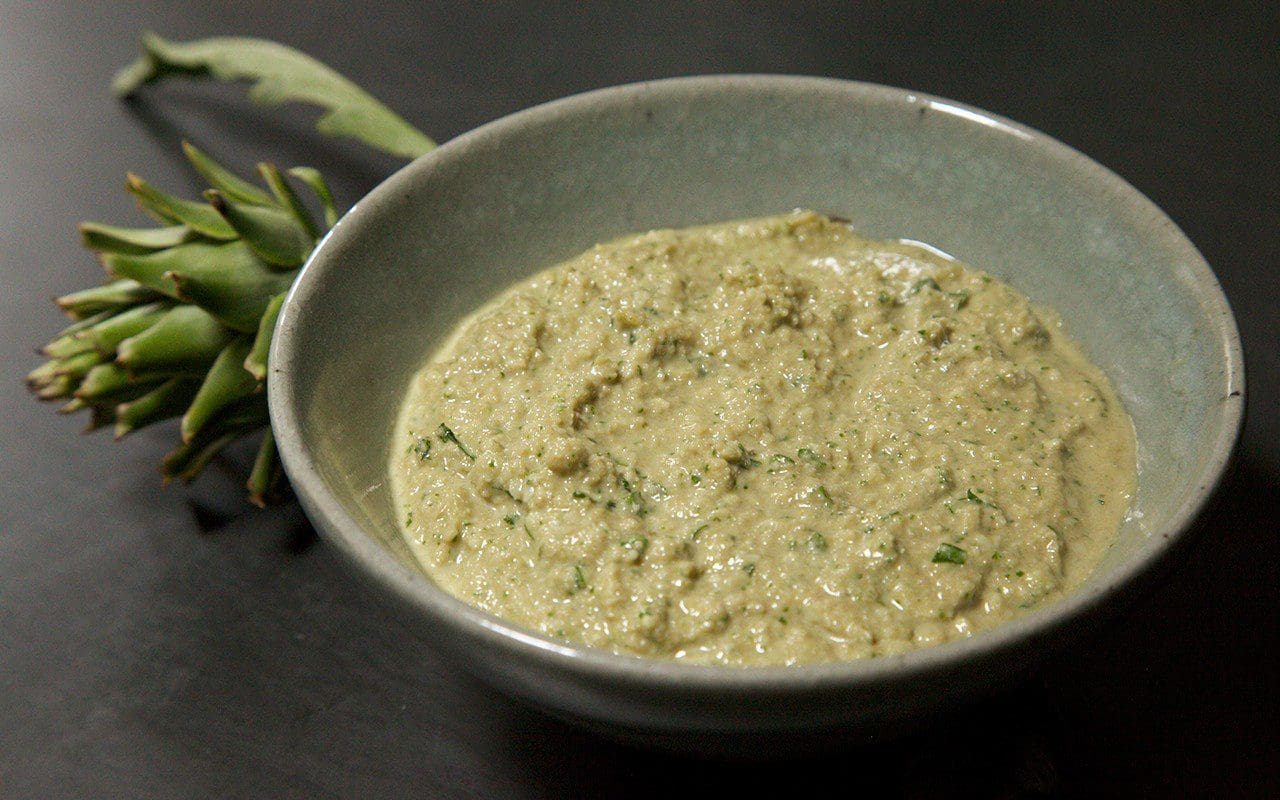 Words & photographs: Huw Morgan