We have just returned from the Climate Strike march in Bath City centre.
Like many of us this year I have been inspired by the school children's and young students' worldwide strikes in the name of Fridays for Future, initiated by the example of Greta Thunberg.
Like many of us I have also felt guilt and shame at the fact that we, the older generation, have left it to the young to draw international attention to something that we have been aware of since before these young people were born.
Well, now there is no turning away. There can be no more heads buried in the sand.
During 7 minutes of seated silence this morning I looked around me at all of the people. I thought about how all these like minds and their kind around the globe will have all been trying to make small differences to counteract what we know are the causes of climate change, global pollution and environmental pillage.
I thought about the corporations, businesses and individuals that have benefitted from the destruction of our environment fully aware of the cost to the planet, and reflected on the kind of person who knowingly robs future generations of their future for short term financial profit.
I berated myself; for not engaging, for not doing enough, for consuming too much, for judging others for their apparent profligacy.
I considered how we can have an effect. What can we all do that will make the biggest change ?
The word that entered my head was simplicity. No more than you need.
I intend to make changes. I plan to be stricter with myself. I am sure I will lapse. I know there will be challenges.
It is also essential to enjoy what life offers. To know that it is not only our responsibility to effect change. We must force those that are able to create the biggest and most meaningful changes – governments, manufacturers, agriculture, industry – to face up to their responsibilities to ensure there is a future world that humans can inhabit.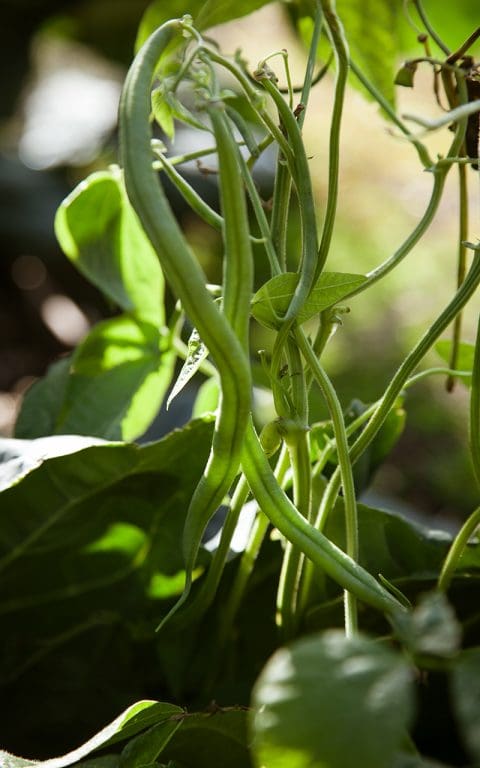 INGREDIENTS
The main ingredients in this dish are from the garden, prepared simply and just enough for one
100g fine green beans
1 pear, about 100g
10 cobnuts, about 20g
A small handful of young salad leaves – lettuce, mizuna, mustard greens, rocket, spinach
1 tablespoon lemon juice
1 tablespoon hazelnut oil
Salt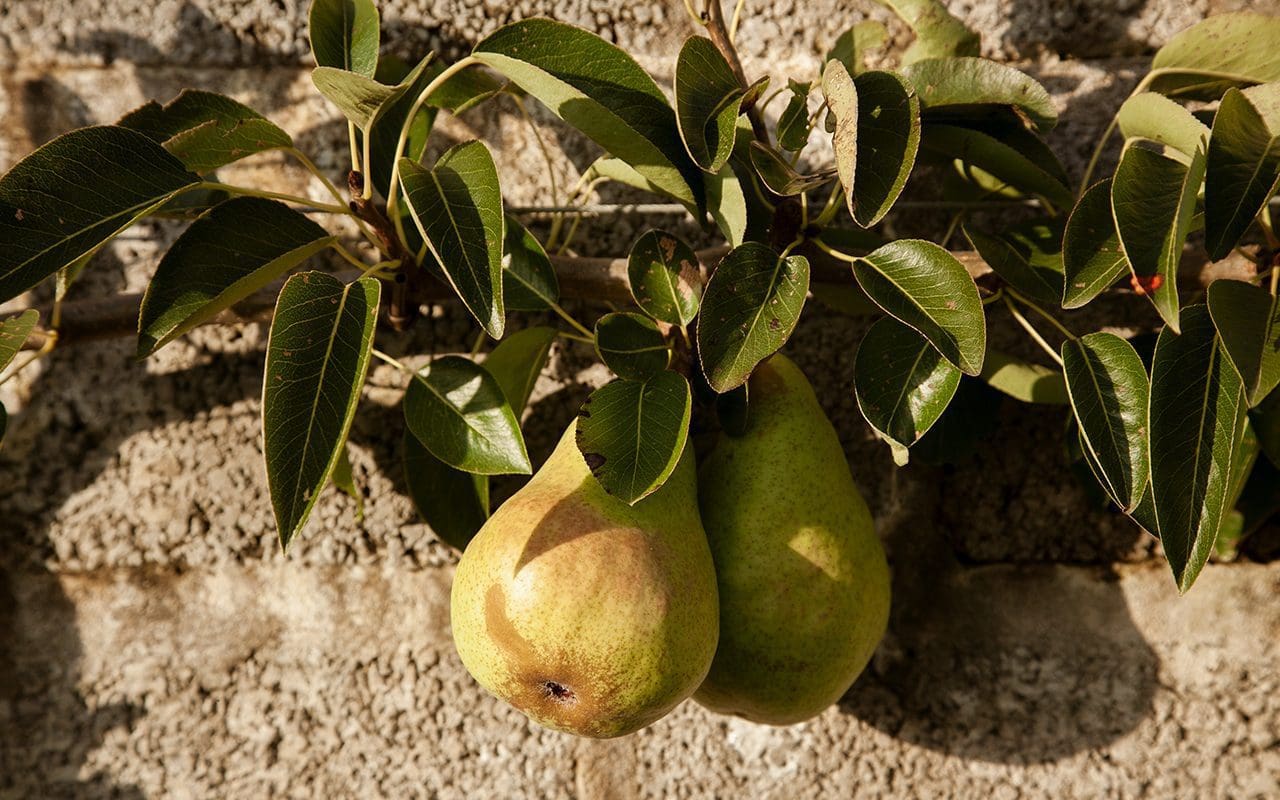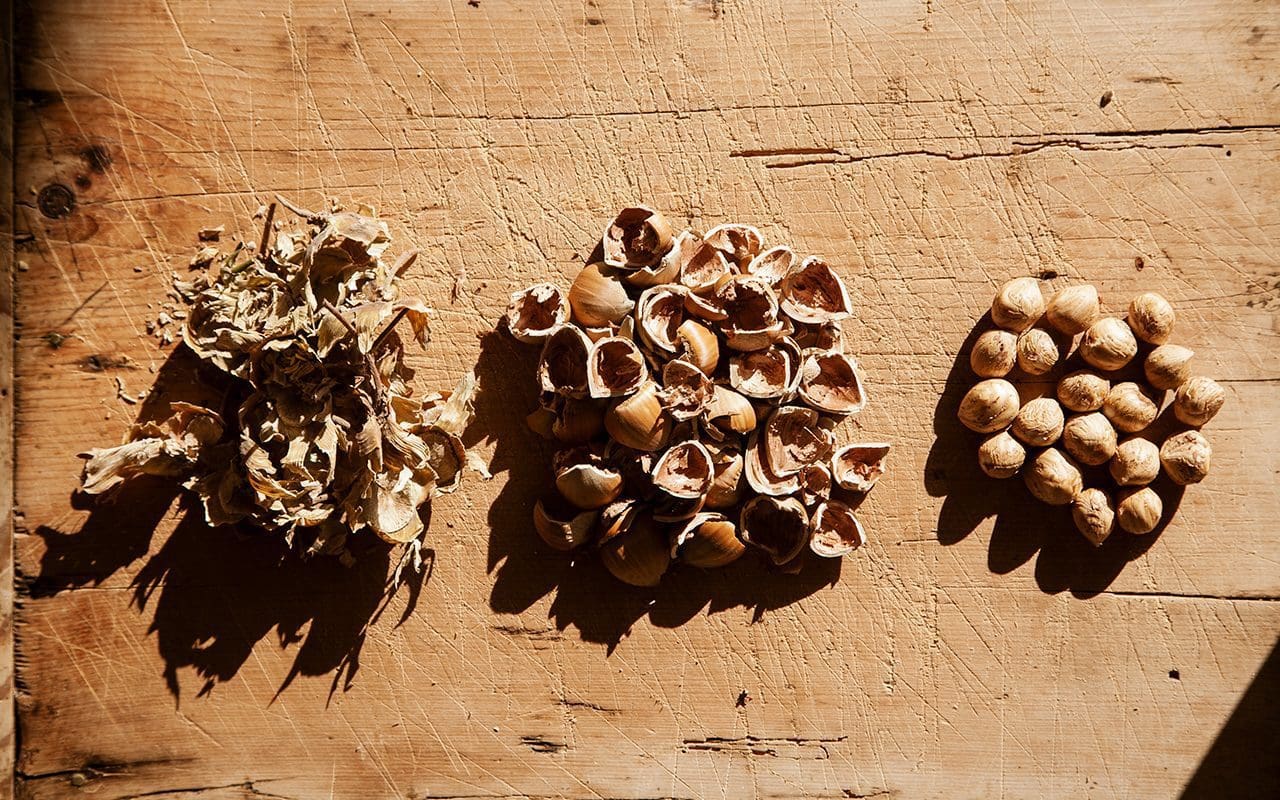 METHOD
Put a saucepan of water on to boil.
Remove the tops from the beans and boil for 3 minutes. Drain and refresh in cold water.
Shell the cobnuts and slice coarsely.
Wash and dry the salad leaves.
Put the lemon juice into a large bowl.
Quarter the pear and core. Cut each quarter lengthways into 3 pieces. Put them immediately into the bowl with the lemon juice and toss to coat.
Add the beans, salad leaves and cobnuts.
Drizzle over hazelnut oil.
Season with salt and toss everything together.
Serve.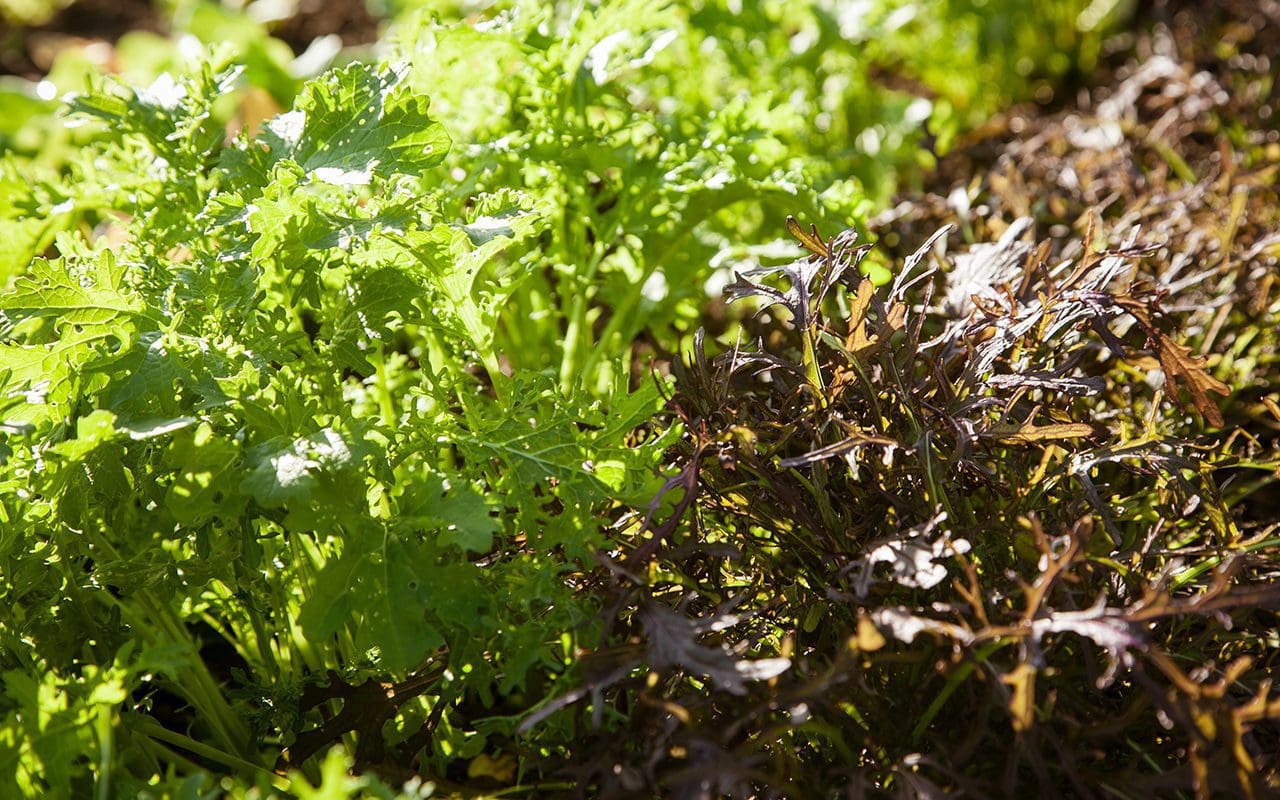 Recipe & photographs | Huw Morgan
Published 21 September 2019